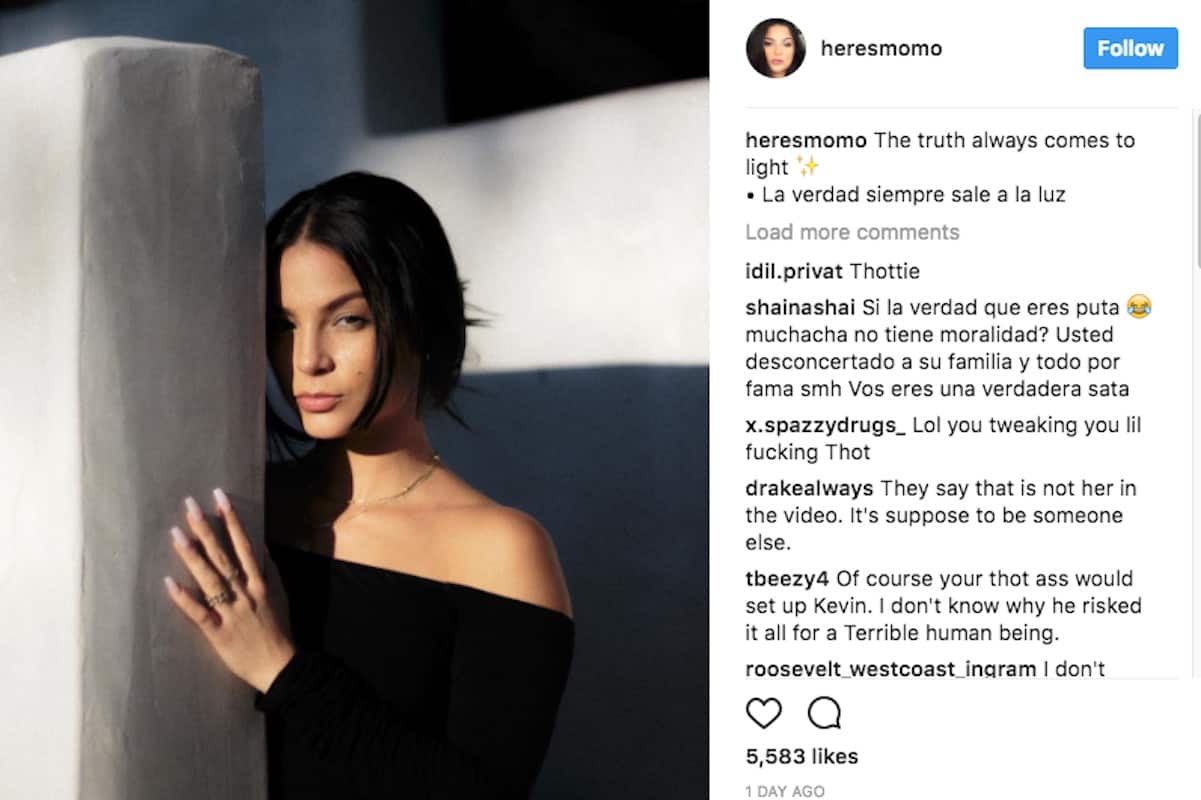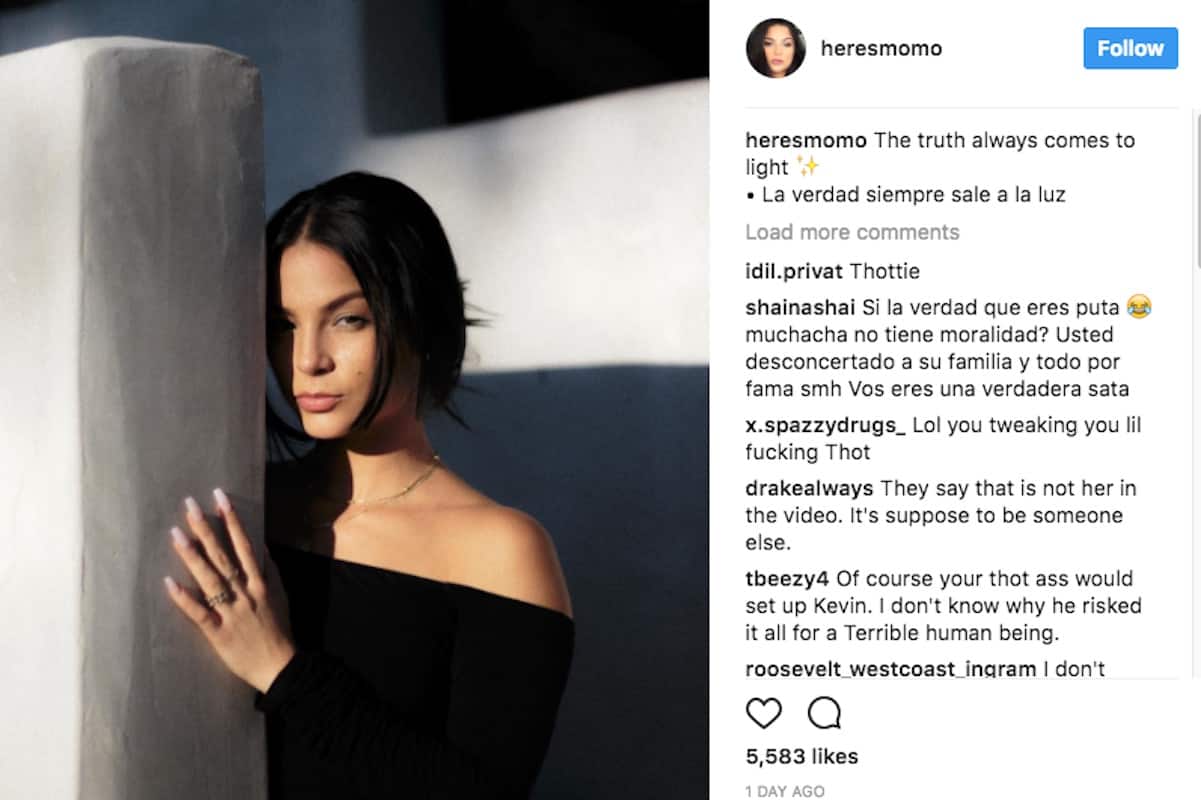 MoMo Gonzales is the woman who was pictured in a car getting cozy with Kevin Hart outside his Miami hotel. Now that Kevin is getting extorted in relation to a scandalous video of him cheating on his pregnant wife, Eniko, many believe MoMo may be involved.
The aspiring singer posted this image on her Instagram with the caption, "The truth always comes to light."
Before the scandal leaked, Kevin jumped ahead of the news and issued a public apology to his wife and kid.