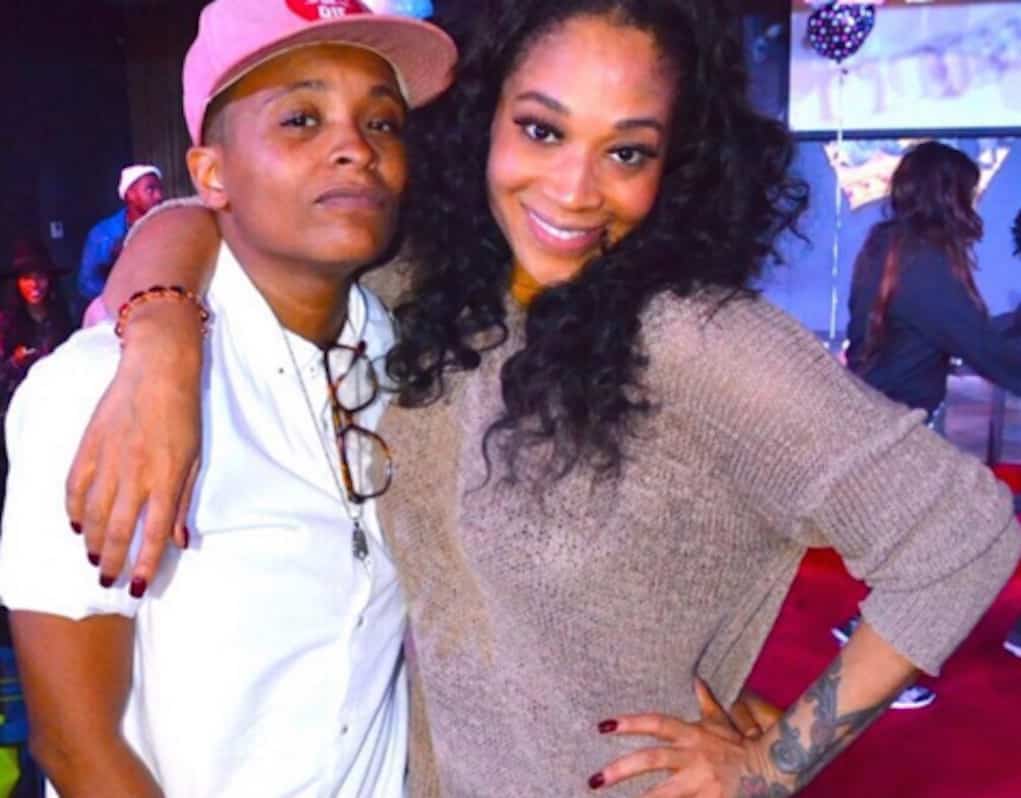 Mimi Faust wants us to believe she's ditching the eggplants and spending her time nibbling on a kitty. During last night's Love & Hip Hop Atlanta premier, Mimi introduced her new girlfriend, Chris, a paralegal who lives in Atlanta.
In a new interview, Chris spills everything, including the first time she met Mimi:
"I met Mimi at a club through a mutual friend who had invited me out because Mimi had a booking. I was in her VIP and after the club was over, she pulled me to the side and she was just like, "I find you intriguing." I was like, "Oh, okay." [Laughs] They had an after party at Mimi's house and at the after party, we just kept always separating, just me and her, in conversation. It was just us two, and it kinda went from there,"
But according to sources, Mimi is gay for pay, and she concocted this scissor romance just to keep her spot on the reality show!
Dig the drop:
"Mimi is so desperate to stay relevant on the show that she is willing to fake a lesbian relationship in exchange for a steady paycheck and more camera time."