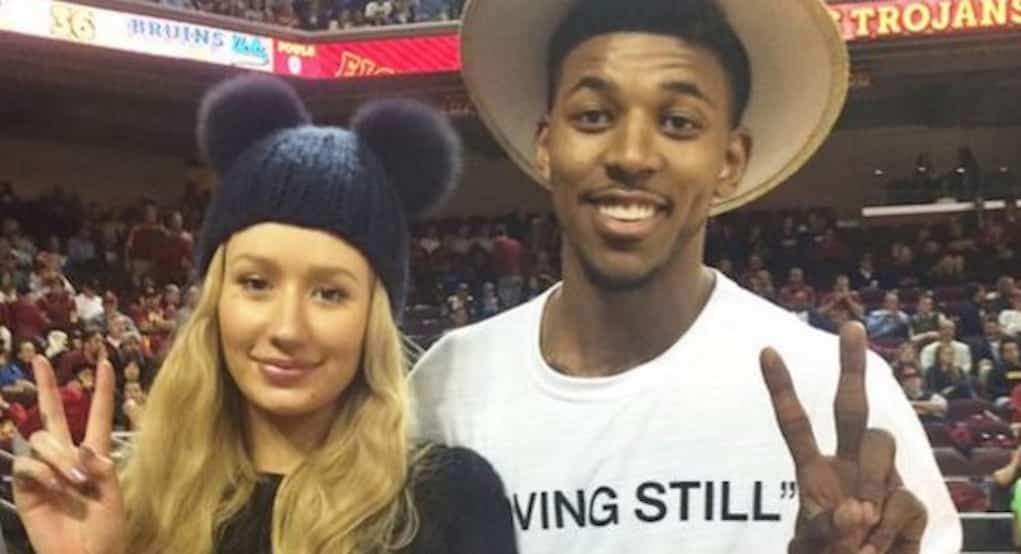 Swaggy P was put on the inactive list for the Lakers amid his most recent cheating scandal.
Lakers' coach Byron Scott said Swaggy is so effed up in the head, he can't even focus on the game of basketball!
"It has everything to do with just basketball. Right now, I know what he's going through, and I know it's hard on him. But he's not here with us, mentally, and there's no need for me to put him out there on the floor," ~ Byron Scott
Swaggy was put on the inactive list right before the team's Sunday loss to the Celtics.
He has been hit with L after L, and it all started when his teammate, D'Angelo Russell secretly filmed him as he spilled his own tea about cheating on Iggy last summer.
The two have since pumped the breaks on their wedding. Even though Iggy is still wearing the engagement ring he bought her, we think she'll be pulling the plug on their relationship pretty soon.
Do you feel sorry for Swaggy's cheating azz?