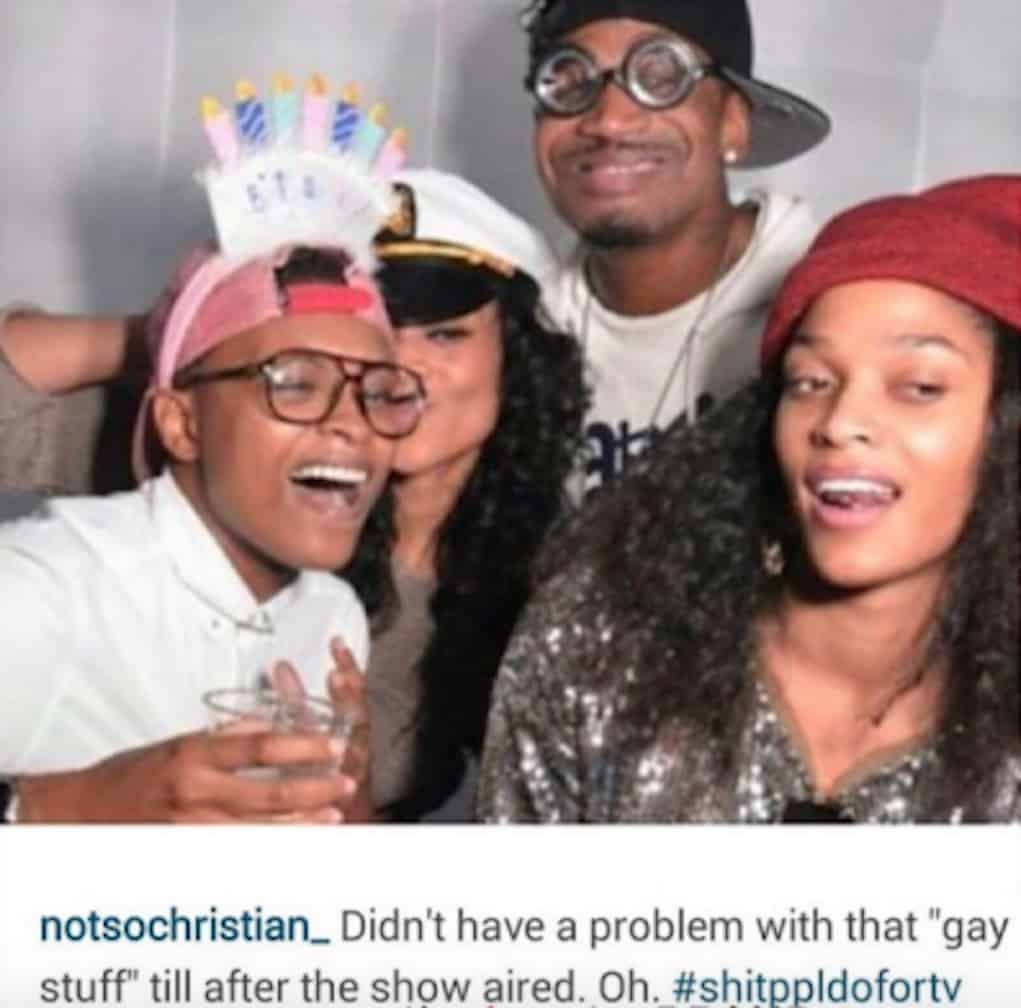 Remember last week when Stevie J went on the record to voice his disagreement about Mimi Faust's lesbian relationship with her new boo Chris? Stevie said he didn't want his daughter to be raised in a kitty licking environment, and he also called out Mimi for being gay for pay…something HSK already confirmed.
Well, Chris is finally speaking out…and putting the Love & Hip Hop Atlanta star on blast!
In a Instagram post that has now been deleted, Chris shares a picture of herself, Mimi, Stevie and Joseline Hernandez getting turnt at a party. Everyone has a huge smile on their face…even Stevie!
The caption reads, "Didn't have a problem with that 'gay stuff' till after the show aired."
Where did things go wrong? Or, do you think Stevie is just pretending to be upset to get some attention from the media?