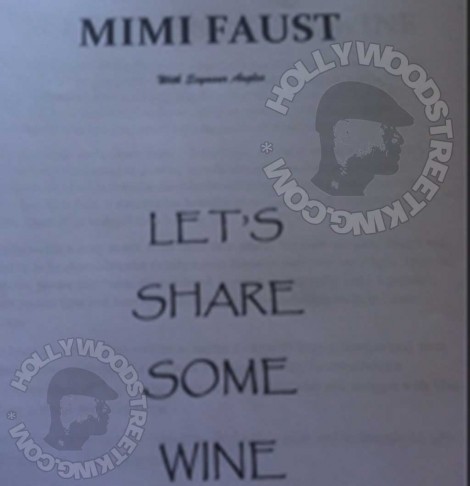 HSK Exclusive – Talk about playin' all sides!!! She's gone from leaving bathrooms spic-n-span … to tearin' down shower curtain rods.
Well, Mimi Faust is now on to the next!!! Word is the LHHATL personality is about get her author-hustle on, reported to be telling her story of being raped, and introducing her mother as a prostitute.
"Mimi ain't hiding sh*t in her book!"
The book is called "Let's Share Wine." Just ask Nikko Smith's BFF, Baby Grand Feliz. That dude is Ralo Wonder's brother. So what's Baby Grand Feliz got to do with Mimi's book? We're told he's playing a part in its promo-strategy. Know How? He's acting out by threatening to leak the read before its "official" release date.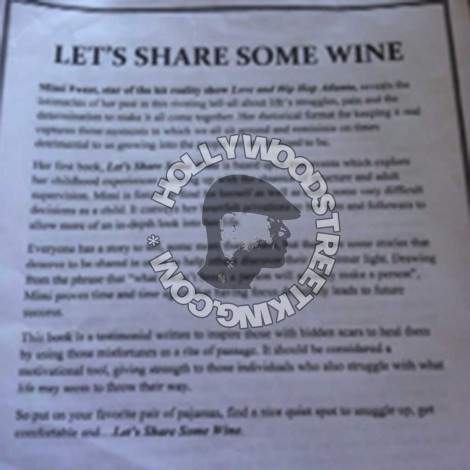 The drop:
"She's telling it all. Baby Grand Feliz has all the dirt about Nikko, Ralo and Mimi and he's going to tell it all if they don't square up with him."