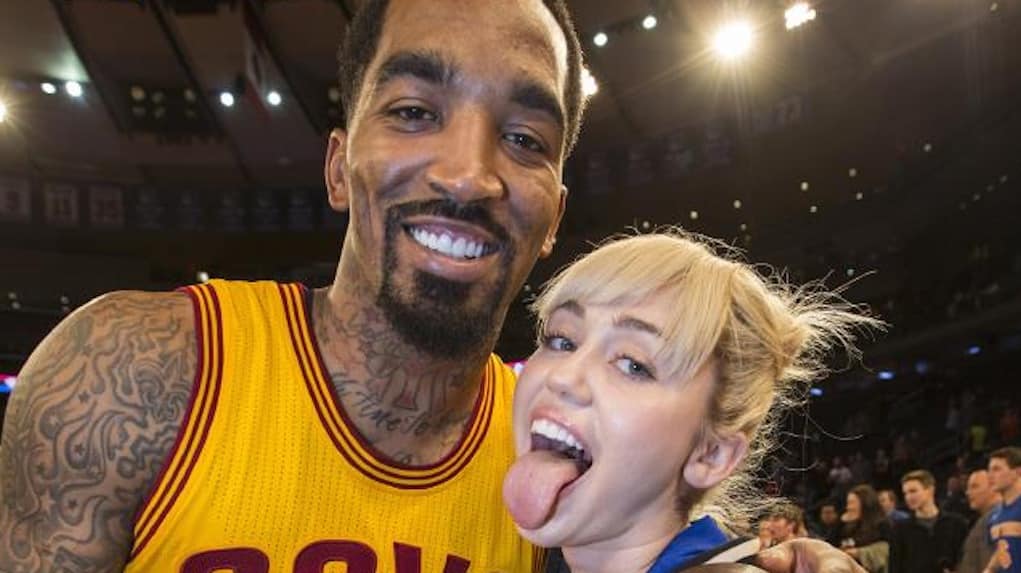 Miley Cyrus attended the Knicks vs. Cavs game, and as soon as the game ended, she made a pass at JR Smith!
It was all caught on video, with Miley running toward the newly married baller as soon as the game ended, and asking him what his plans were for the night.
Cameras caught Miley mouthing, "What are you doing after the game?" to JR before she even said hello.
WHAT A CUTE COUPLE WHAT COULD POSSIBLY GO WRONG pic.twitter.com/htSvFhIrcE

— Roban Perezanovic (@World_Wide_Wob) March 27, 2016
What do you think? Did JR reject the tongue-wagging singer?