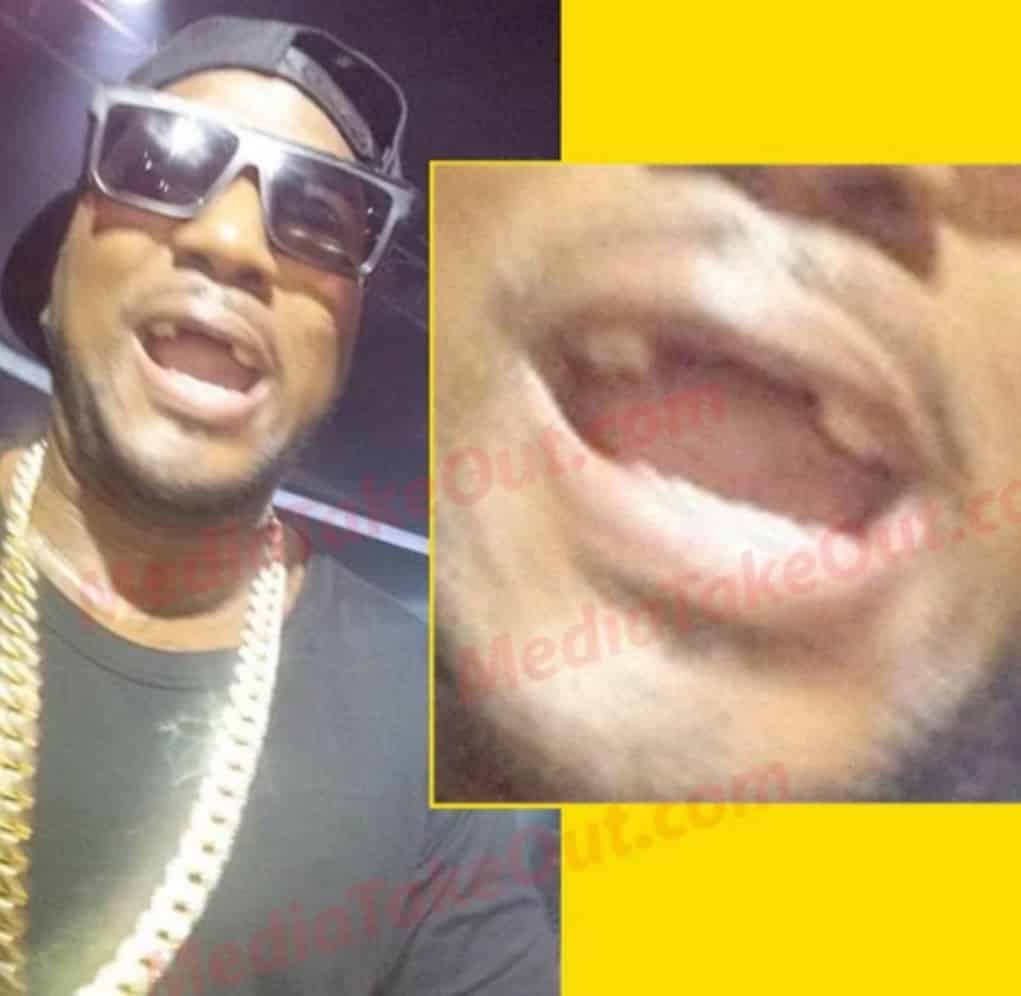 Young Jeezy had a major malfunction during a performance this weekend! While rapping, his entire grill fell out of his mouth – exposing a bunch of missing front teeth!
A picture was taken and has since been circling around gossip blogs.
Do you think Jeezy took one too many hits to the face?