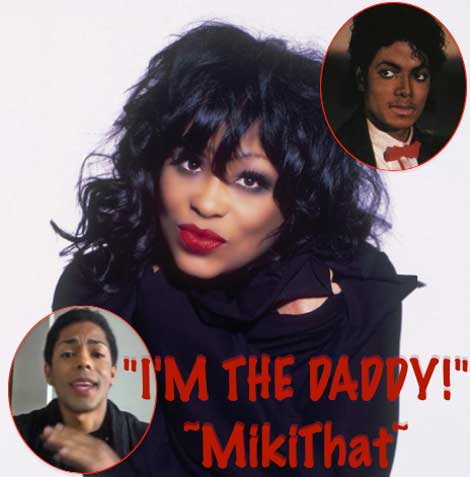 Miki Howard has addressed recent allegation that points to the late Michael Jackson as the biological father of her 31-year-old son, B. Howard. But that doesn't mean the Gospel legend gave up any goods! In true Diva fashion, 'Miki-That' had a whole lot to say, without really saying much at all — other than announcing she's not just B. Howard's momma, she's his daddy too!
Check what Miki Howard had to say:
"I love and support my son and the Jackson family. The Jacksons – who are dear, long-time friends of mine – are beautiful people and have always been loving and supportive of me and my career. As to this claim – at this time I am not at liberty to discuss this as it is common practice in our business that celebrities have non-disclosure agreements. And, we are NOT suing anyone!"
Did Miki go by the name 'Billy', 31-years-ago, back in 1982 — the very year when MJ let it be known, "Billie Jean is not my lover"? Of course… Just ask Joe.