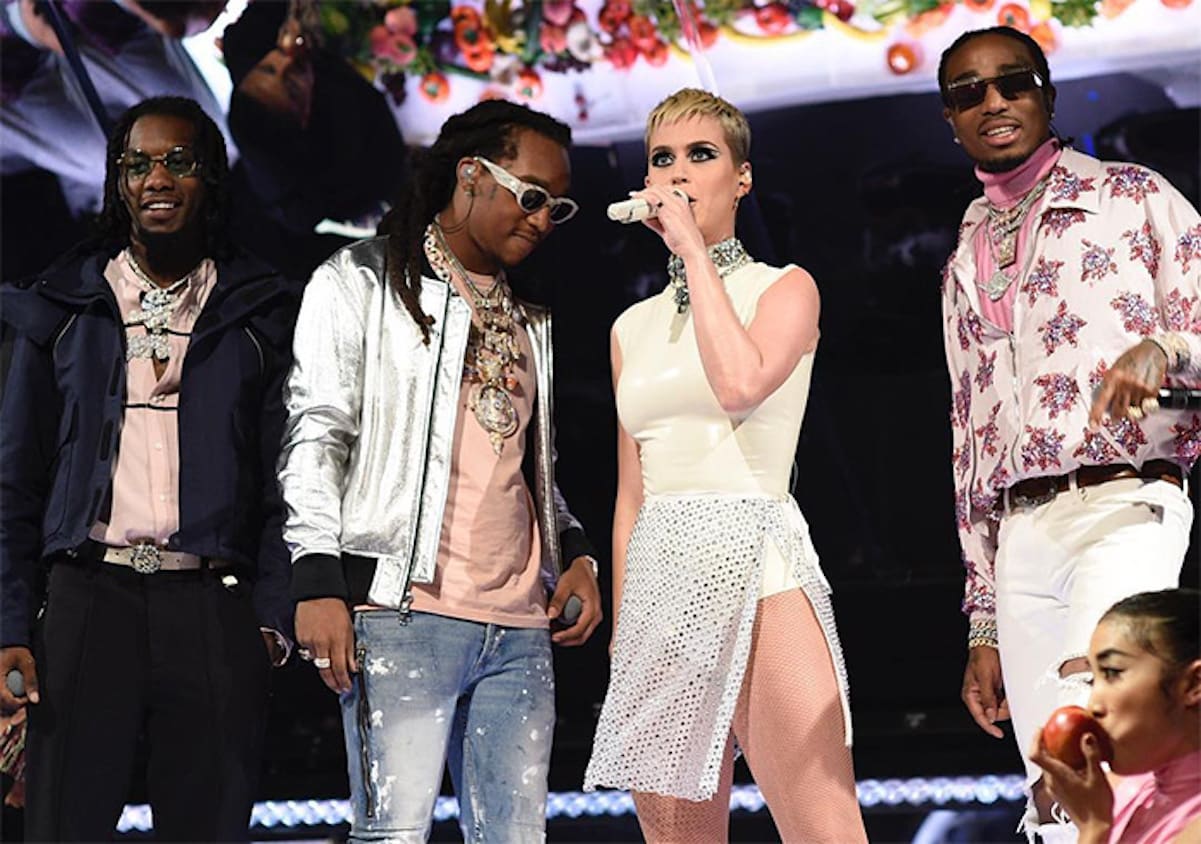 Migos was THIS close to not performing with Katy Perry on SNL.
Katy had a few drag queens to perform with her during her song "Swish Swish." The queens were also scheduled to make an appearance when Migos took the stage for their collab called "Bon Appétit."
When the rappers found out about the drag queens being on set, they refused to perform with them.
The queens weren't told anything up until the day of the taping. When they showed up, they were told they were no longer needed.
Here's what a few of the drag queens and SNL crew had to say:
"I was one of the performers on that table with them the whole time, during the rehearsal for 3 days. On the day of the filming, when I got there, I was told to leave. I wasn't on the set at the time, but we were asking what happened. They said it was because Migos doesn't feel comfortable with having drag queens there."
"I heard it from the stylist. They changed the queens out in the Bon Appétit number, and they didn't seem too thrilled during rehearsal either, with us there."
"I work at SNL and the rumors are true! Migos held up rehearsal because they 'weren't comfortable with the drag queens' being there. There were initially more drag queens on the set for that song, but after Migos threw a fit, Katy Perry's team removed some of the queens from the performance. Additionally, Katy Perry didn't invite any of the queens to the afterparty… So, none of them were allowed in."
Peep the performance: