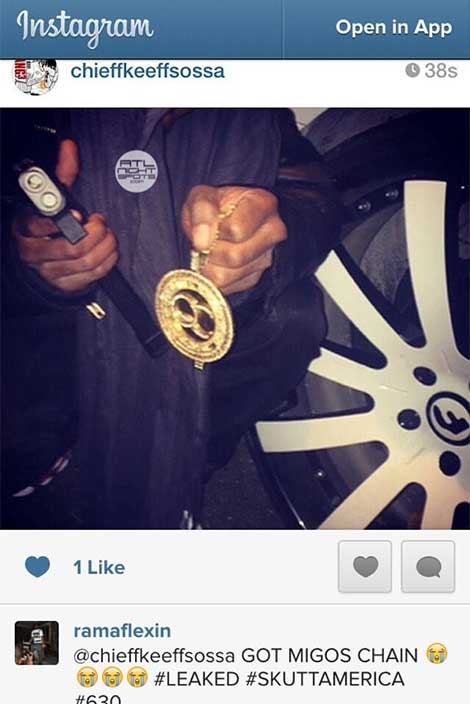 The rap group Migos got jumped and robbed by Chief Keef's hired henchmen after a concert in Washington DC on Saturday night at Stadium nightclub.
Migos group member Quavo, was beaten and robbed for his gold necklace. Don't believe me.. Ask Fredo Santana.
Here's what's reported:
"A brawl ensued after the ATL trio's show in DC. When things cleared up, Quavo's chain was allegedly stripped of him, and he was bleeding from his face."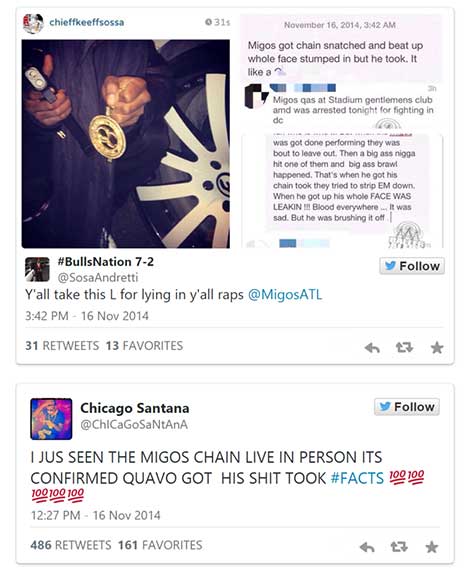 Fat Trel took to social media to send out a warning to the trio rap group before they come to his city.