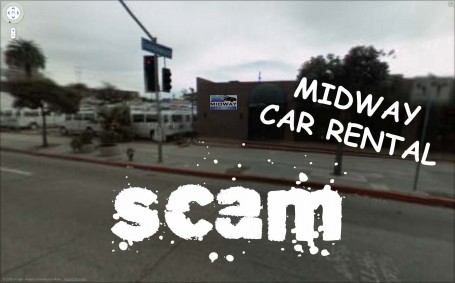 Midway Car Rental in Los Angeles at Wilshire and Commonwealth is a total scam shop!
They are renting cars for a certain price and then when you come back to return the car your bill is "suddenly" double the price?
How is this? Well, when you return the car your "new" invoice shows that all "FULL" insurance options have been attached regardless of whether you signed for them or not and billed accordingly.
They say that they are "obligatory" insurance requirements, however, not only does the customer clearly see that they did NOT sign off on the insurance options but the "required insurance" options are ones that you already have to have to be driving in the first place and thus coverage that the customer ALREADY has via their personal insurance or a credit card company they used for the rental purchase.
One of the PA's on my new film had this problem today when returning a car from the set. Clearly an insurance option was not chosen accepted or initialed and yet it was charged and totaled equivalent to one week rental cost of the car. When basic insurance was requested and asked again if this was the basic told it was. When dude went back in today they jerked him for double the amount.  The manager would not discuss and final decision was made.
This is a BAIT AND SWITCH guys! Midway Car Rental is getting away with double charging their customers and providing misleading information.
If you're living in LA or just visiting make sure you STAY AWAY FROM MIDWAY CAR RENTAL.
check their website…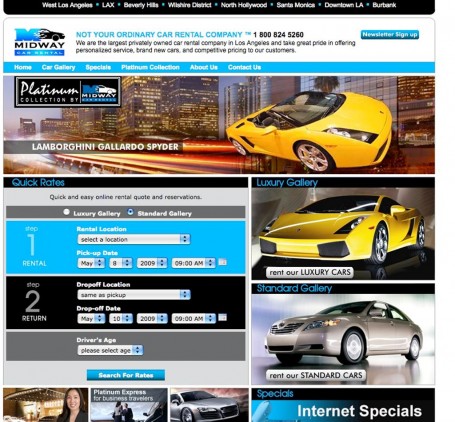 Much more sleaker than the actual location as shown above