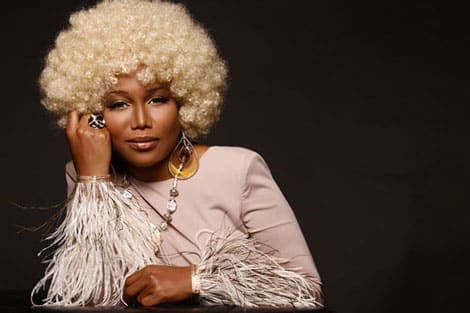 RRRatchet R&B Diva?
HSK Exclusive – She may be getting a second chance at industry shine, but that doesn't mean Michel'le will be throwing her recording-artist family members a rope. Don't believe me.. Ask her brother Soliarii.
We were the first to tell you the recently signed 'R&B Divas L.A.' cast member is baby momma to BOTH Dr Dre and Suge Knight. Now, an insider reveals Michel'le straight dissed her rapper brother — after Christopher "Soliarii" Toussant asked sister Michel'le to lace his latest album.
"I'm in a meeting." ~Michel'le to Soliarii, about a month ago.
We're told Soliarii still has yet to receive a call back from his sister. This while Michel'le reportedly refuses to join her nephew Deveion "Dzy the Freshman" Toussant in the studio — yet still has him listed on her Wikipedia page. Know why? Because he's the youngest producer on Game's production company, Black Wall Street.
Here's the drop:
"Soliarii's lyrics in 'That's What Haters Say' takes jabs at Michel'le's love for material things over family. On his song 'Vintage' he talks about Michel'le's stupidity, because she calls her relatives bragging to them on what she just bought.

Soliarii's album drops on July 6, and Michel'le is not going to like it."