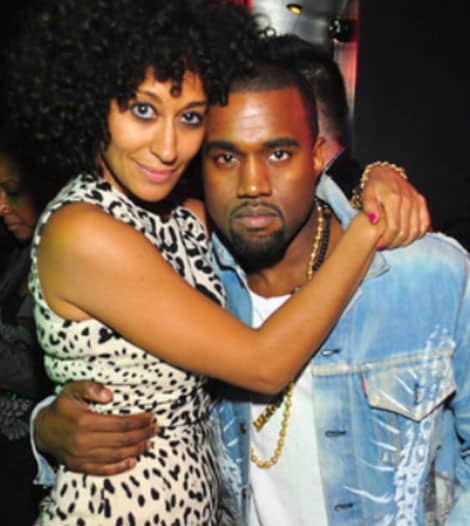 "Thought I needed a Nia Long" ~Kanye West
Long Trumps Yeezy Between The Sheets?
HSK Exclusive – Kanye West wasn't lying when he said "thought I needed a Nia Long" — in his 2006 track "Touch The Sky". Matter fact, Yeezus wasn't the only one said to be feeling that way…at the same damn time! Know why? We're told Kayne shared a steamy three-way sex session with both Nia Long and Tracee Ellis Ross, after the ladies appeared in Ye's video to the track.
According to our insider, while it was going down Nia and Tracee ended up getting it in more with each other — leaving Kanye as the third wheel. That's because Nia Long was reportedly looking to get back at her ex, Chris Webber, who's said to have cheated on the actress with Tracee. After the jump-off, we're told Tracee was hooked…
Here's the drop:
"Nia Long and Tracee slept with more rappers than Erykah Badu! Nobody knows about Tracee because she keeps it on a low. Tracee loves threesomes and girls. Tracee was in love with Nia. Tracee can't keep a man because she loves women more than they do. When Tracee does a threesome she forgets her guy is in the bed with her."