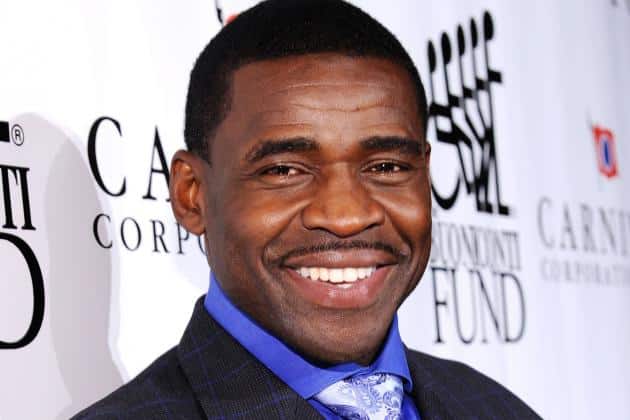 Michael Irvin is being investigated for allegedly sexually assaulting a woman at a Ft. Lauderdale hotel … something he vigorously denies.
Law enforcement sources tell TMZ Sports, a 27-year-old Florida woman filed a police report, claiming she and the NFL Hall of Famer were out at a bar in the early hours of March 21 when they went back to the W hotel, where Michael was staying.
The woman says they were in Michael's room when she began to feel sick. She says the last thing she remembers is fighting him off. She says when she woke up he was about to check out, leaving her behind. She took an Uber home and called 911 at 7:30 AM.
She told cops she feared she was drugged and raped. She was advised to go to a medical lab for a swab and a blood test, which she did.
She says she also texted Michael, asking him if they had sex. She says he responded that he wouldn't do anything to hurt her.
Our sources say Michael, now an analyst at NFL Network, tells a very different story. He says he was out at a bar with a group of people, including the woman, until around 4:30 AM March 21, when he returned to his hotel and she followed. Michael says he had an early flight, was in the room for only 15 minutes and had no sexual contact with the woman. He also says another male was present.
He says the woman — a cosmetologist — texted him a day later saying, "Come for a facial when you get back to Ft. Lauderdale." Irvin's lawyer, Larry Friedman, tells TMZ Sports, "Michael was in Ft. Lauderdale visiting his nieces and nephews at a track meet. He was also visiting his 90-year-old aunt and attending her birthday party. He was blindsided by news of these allegations." Friedman adds, "The allegations are completely false. In the few hours since we've learned about them we've already discovered many red flags about this young woman's background and the allegations she made against Michael. Even the complaint that she made specifically says she does not recall the events that took place. She was very drunk that night. Nothing happened and there was no assault." Police are investigating.