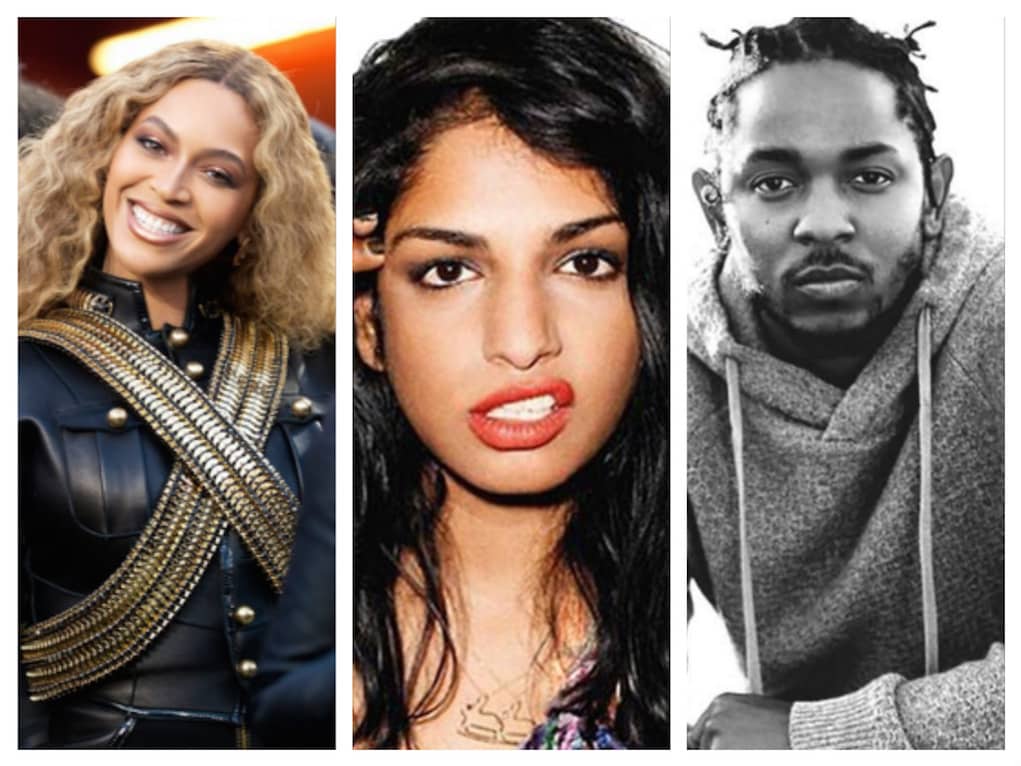 In an interview with London's Evening Standard magazine, rapper/singer/whatever M.I.A. addressed the Black Lives Matter movement, and came for Beyoncé and Kendrick Lamar at the same time.
When asked about Beyoncé's "Formation" Super Bowl performance, M.I.A. had this to say:
"It's interesting that in America the problem you're allowed to talk about is Black Lives Matter. It's not a new thing to me — it's what Lauryn Hill was saying in the 1990s, or Public Enemy in the 1980s. Is Beyoncé or Kendrick Lamar going to say Muslim Lives Matter? Or Syrian Lives Matter? Or this kid in Pakistan matters? That's a more interesting question,"
Unsurprisingly, her social media accounts were immediately lit up with people asking her what she has ever done for BLM, and asking her why she couldn't start her own cause for those groups she feels are not represented.
She answered back on her Twitter saying her criticism wasn't with Beyoncé, it was with what Americans allow to be broadcasted on national platforms.
A#blacklivesmatter B#Muslimlivesmatter. I'm not Muslim . My criticism wasn't about Beyoncé. It's how u can say A not B right now in 2016.

— M.I.A (@MIAuniverse) April 21, 2016
My question was,on American platforms what do they allow you to stand up for in 2016. This has been the number 1 question for me.

— M.I.A (@MIAuniverse) April 21, 2016
Do you agree?