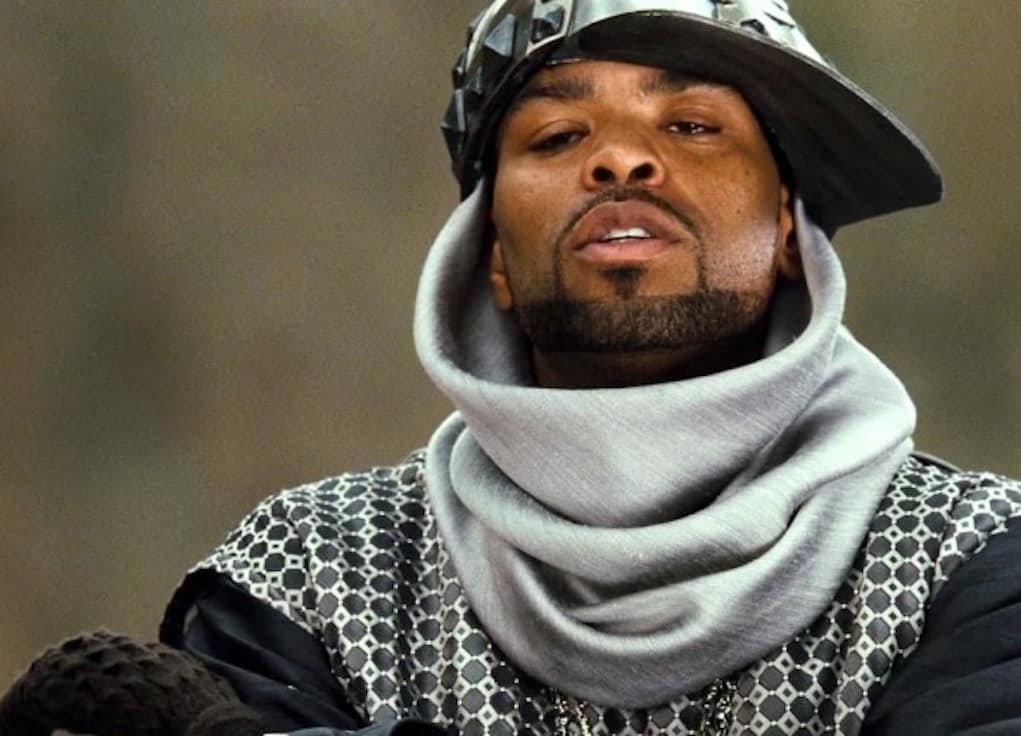 Method Man is one celebrity who has proven that if you really want to keep your private life private, you can. The rapper has always protected his wife and children from the media. He has been married to a woman named Tameka since 1999, and she has never accompanied him on red carpets or at any of his shows. Try to search for a photo of her on Google and you'll probably come up empty handed…until now.
A blogger by the name of Farrah Gray posted a photo of Meth and his wife on his website. When word got back to Meth, he asked the blogger to have the photo removed.
The photo is allegedly still on the site, and because the blogger refused to take it down, Meth has now lost faith in "human decency." He changed his Twitter avatar to a picture that means "no trolls," and has quit social media entirely.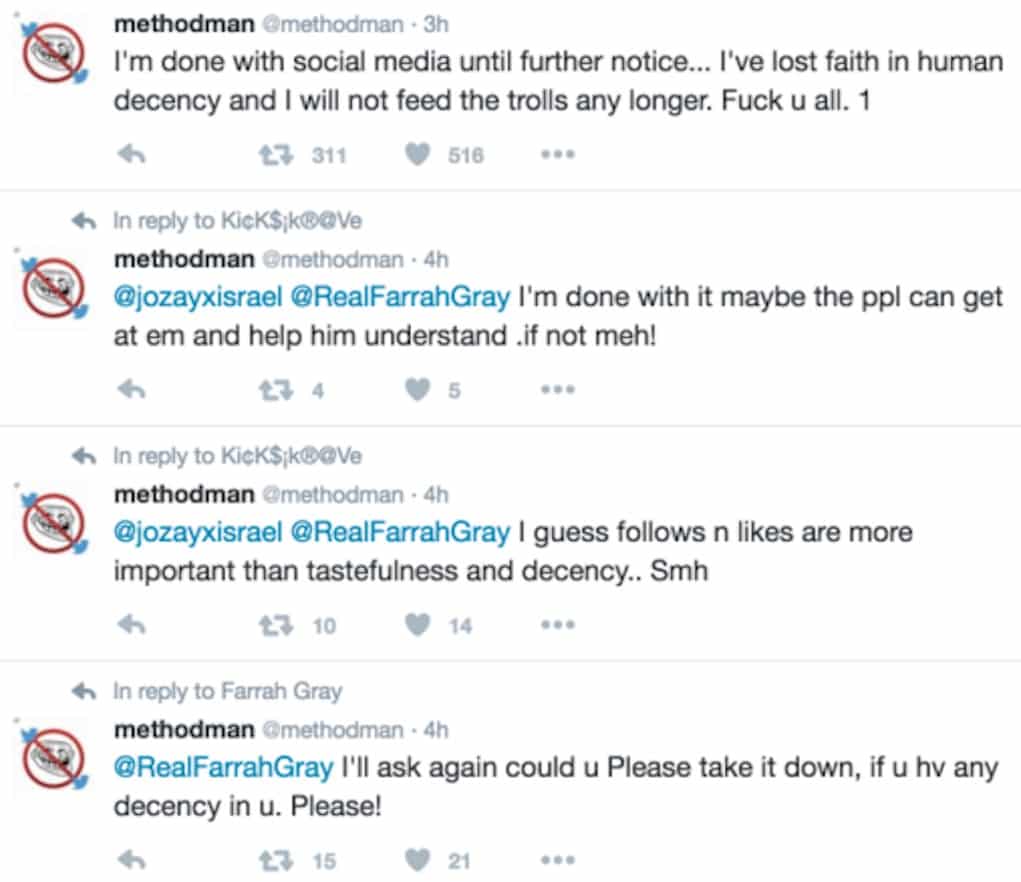 Can you blame him?