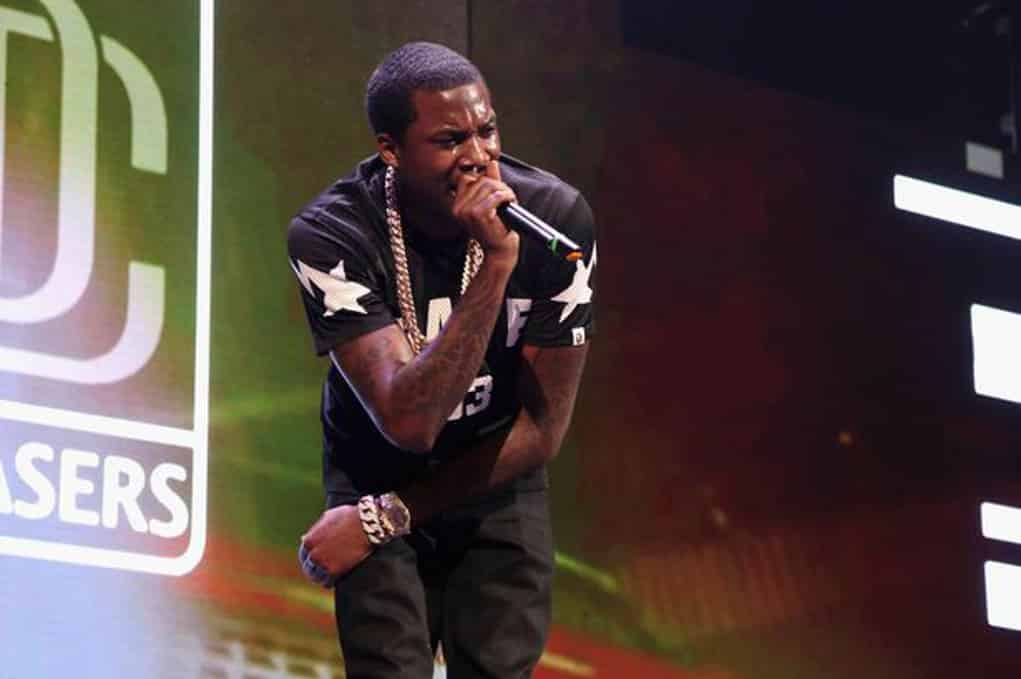 Meek Mill lost his mind at a show when a fan put up a Drake sign.
A fan wanted to get in on the mocking of Meek and do it in real life and not just by retweeting a meme.  He showed up to one of Millie's shows and had a big sign that was pro-Drake.  The Philly rapper spotted this from onstage and stopped the show to threaten the dude.
"Put that Drake sign up again n**ga.  F**k you talking about.  You f**kin clown.   Don't ever f**kin come in here playing with no Meek Millie trying to pick on me like I'm a f**king dweeb or something."
The  Maybach rapper ripped into the guy, and then even started threatening violence, "Don't act like this the Internet.  You standing next to a shooter now." Mill had one of his boys go out in the crowd and stand next to the fan with the sign and said, "Let's see how high he puts the sign up now."
Even though he has publicly claimed to have moved past the beef with the Toronto rapper, which say Meek take an unquestionable L, it's clear that all things Drizzy are still a sensitive subject for Nicki Minaj's boyfriend.