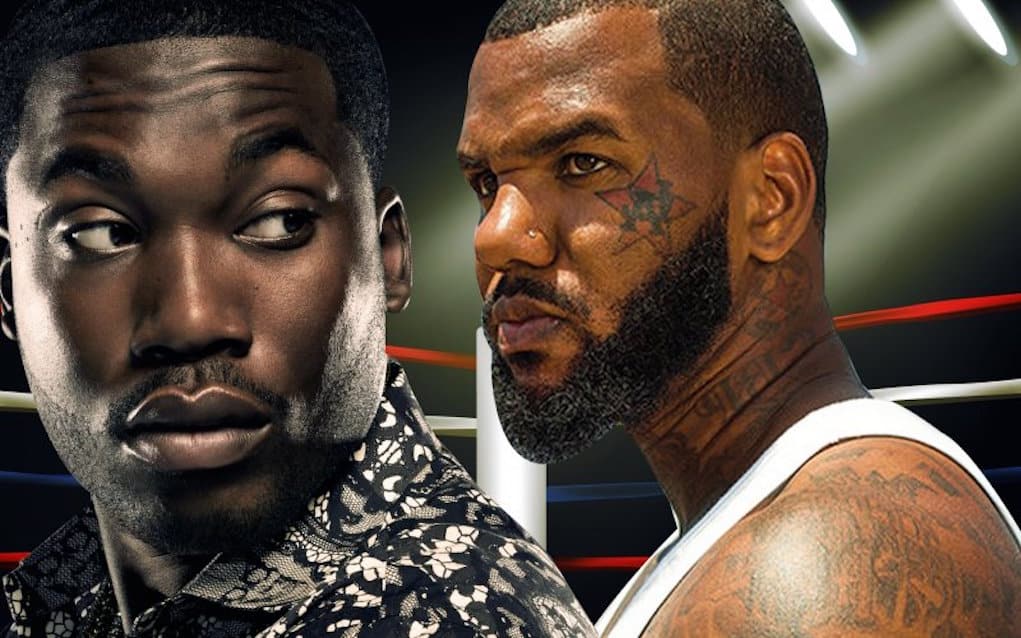 This beef just won't end…
Over the weekend Meek Mill and The Game took shots at each other over an incident involving Sean Kingston. Kingston was hit with a bottle over the head and had his necklace snatched from his neck. Meek allegedly called Kingston and told him Game and his crew were responsible for the attack.
Even though the incident happened back in June, The Game waited until now to call Meek a snitch and a rat. He then released a diss track and took shots at Meek and Nicki Minaj.
Meek and Game exchanged corny Instagram posts over the weekend, with Game threatening to kick Meek's azz on sight, while Meek was actually trying to diffuse the situation. He even called Game 4 times to try and squash the beef, but Game wasn't having it.
Now Meek has clapped back with a track of his own called "OOOUUU" featuring Beanie Sigel. In the song, Meek makes reference to Game's stripper past. The comment section on Game's Instagram was then flooded with the high heel shoe emoji LMAO!
After the release of the song, Game dragged Beanie into the beef by calling him a "sherm head" and telling him to go to rehab. He even provided the address for a rehab center in Philly!
Peep the post.
Did Meek redeem himself with his "OOOUUU" diss track?