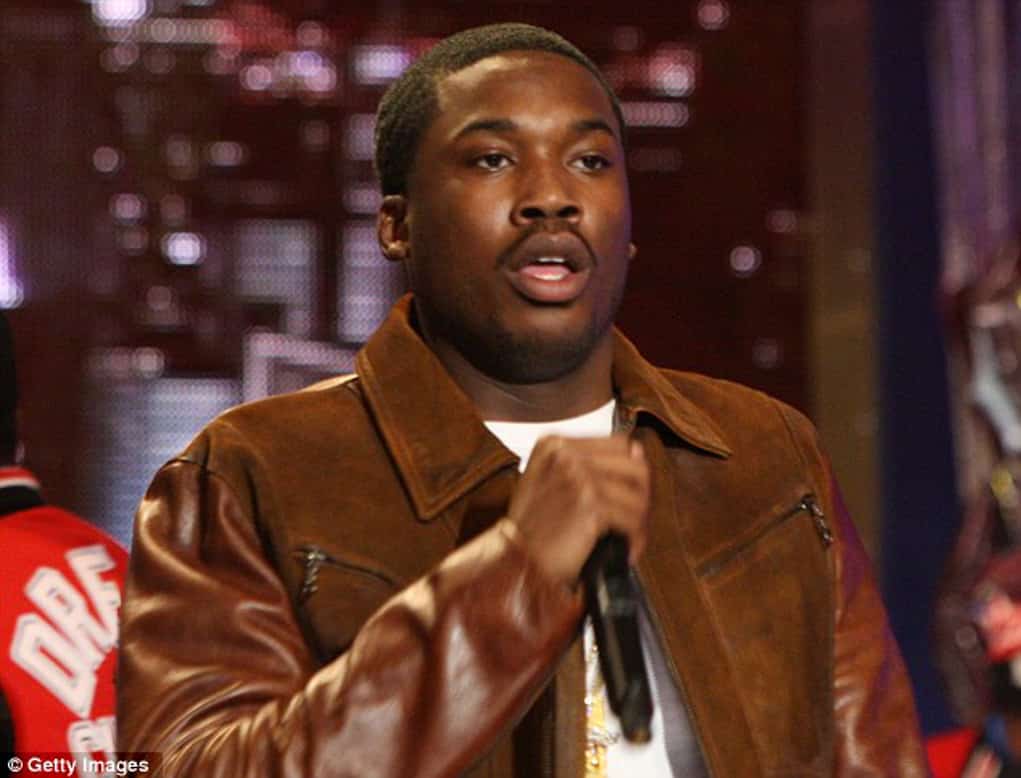 Meek Mill has been exposed for being fraudulent online.
The rapper – who at this point should change his name to Meek MiLL cause the dude is taking an L every time he steps out of bed – posted a picture of a sold out arena with the caption "From nothing now they know my name!"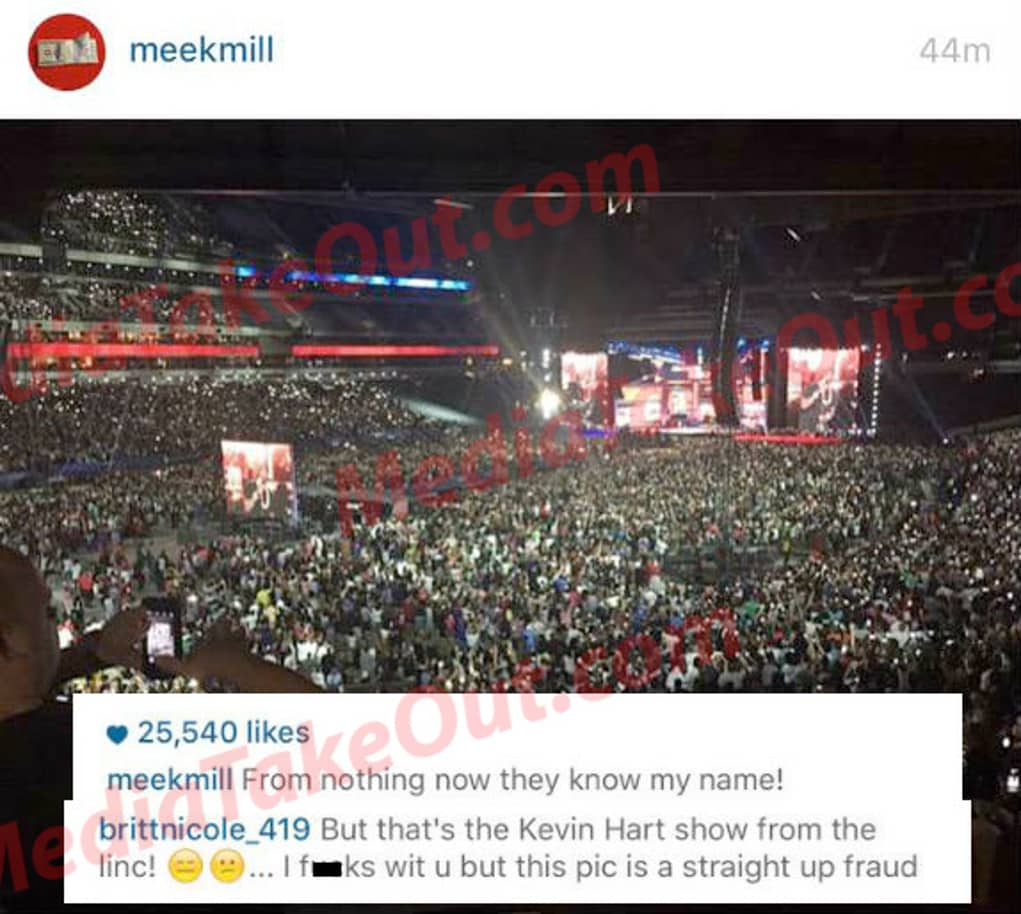 Only problem is, the picture was from a Kevin Hard concert, not a Milly show.  Maybe Meek was in attendance and was rapping to himself, so he got confused.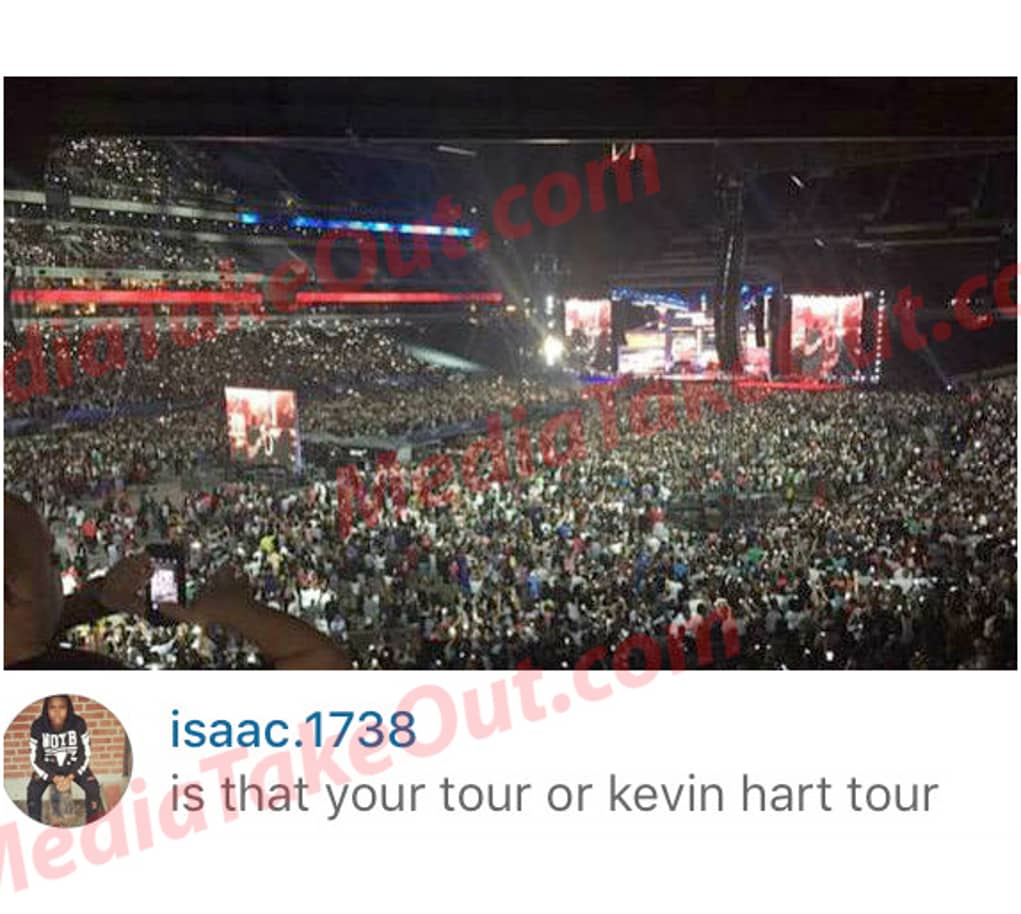 Going full Fat Jewish (if you don't know, Google how dude steals jokes on social media and tries to pawn them off as his own) the Philly rapper posted a picture of a dude in a "compromising" position in the bathroom.  This pic was lifted from the account @TheTeamStruggle, but dude tried to play if off like he actually saw this.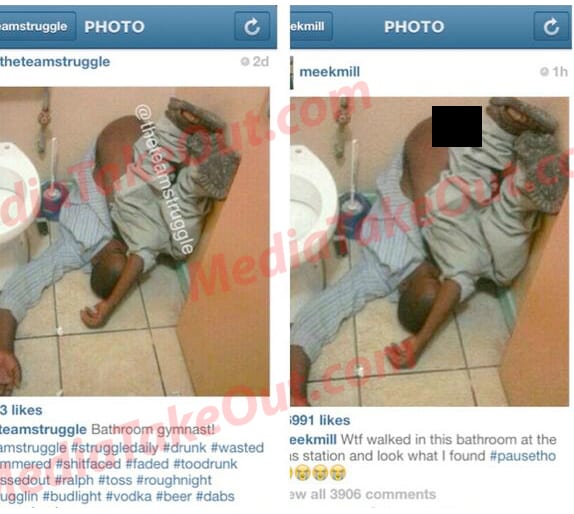 For a man who went on a Twitter rant trying to expose Drake for not coming up with his own material, Meek sure likes to steal a lot.