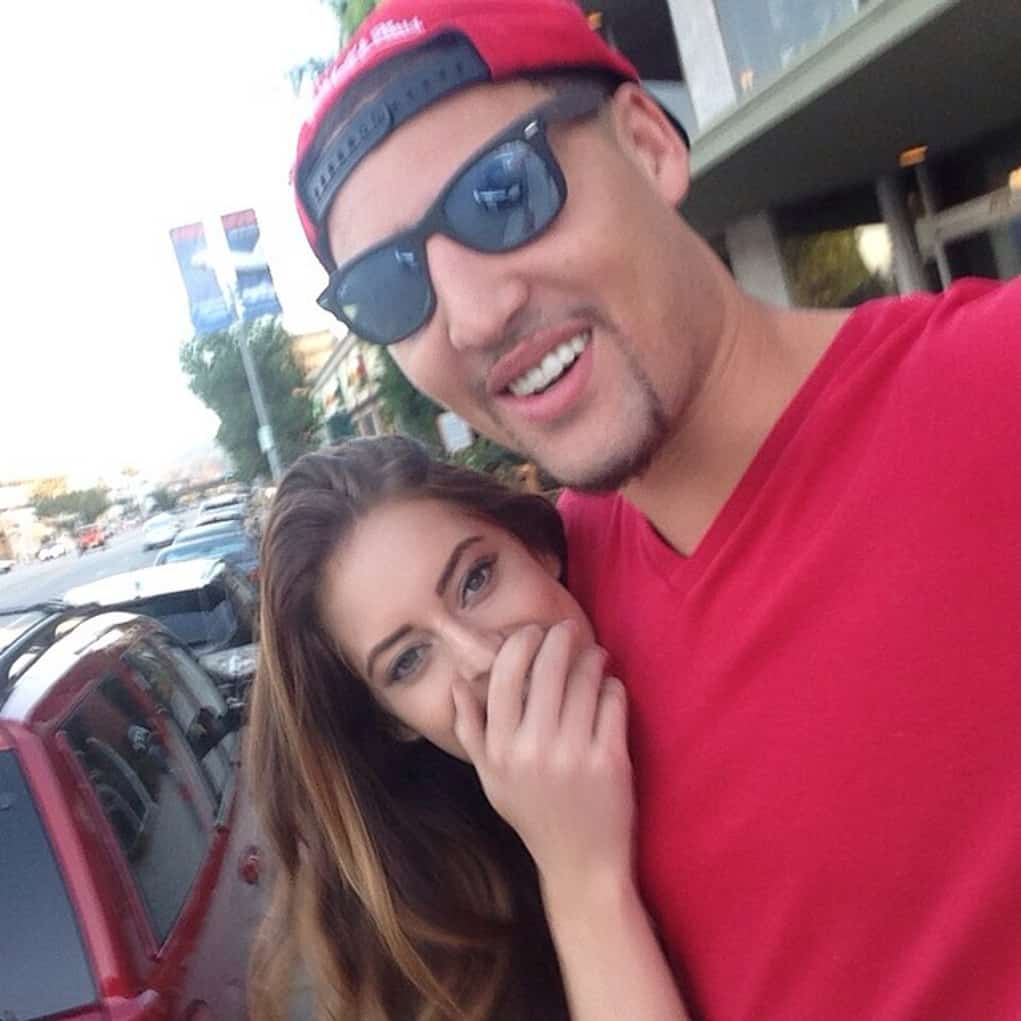 Klay Thompson's girlfriend caught him red handed with a groupie and she wants everyone to know.
The Golden State Warrior two-guard is dating bombshell Hannah Stocking.  She walked in on Thompson in bed with another chick, and instead of losing her mind there and then like most people would, she took to Twitter to put him on blast.
Stocking almost made light of the situation, "So I guess he really wanted that tag to get his numbers up, I told him I'd @ him if he kept harassing me" she tweeted.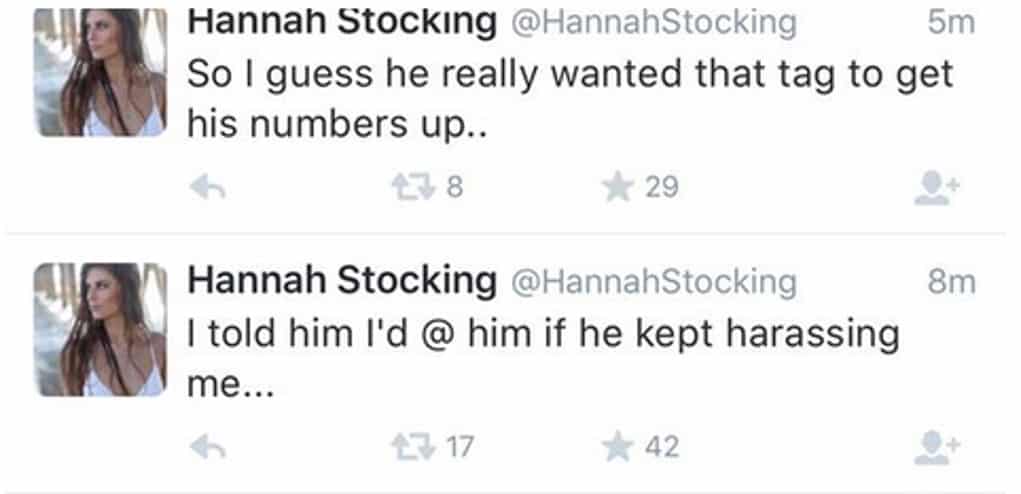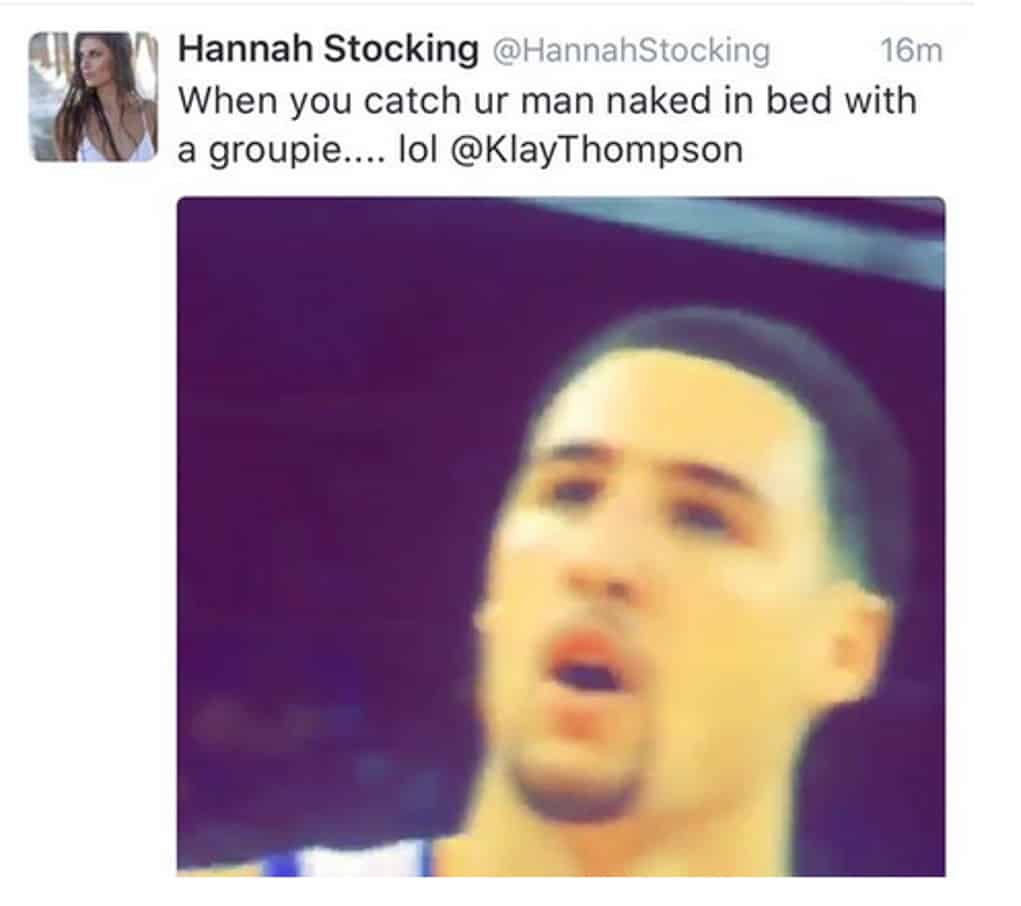 She later deleted the tweets, but the damage had already been done.  You look at Stocking and think "how can Klay cheat on her?"  Well, it's pretty difficult to turn down groupies who are literally banging down your door for sex, so let's not be too harsh on the young man.