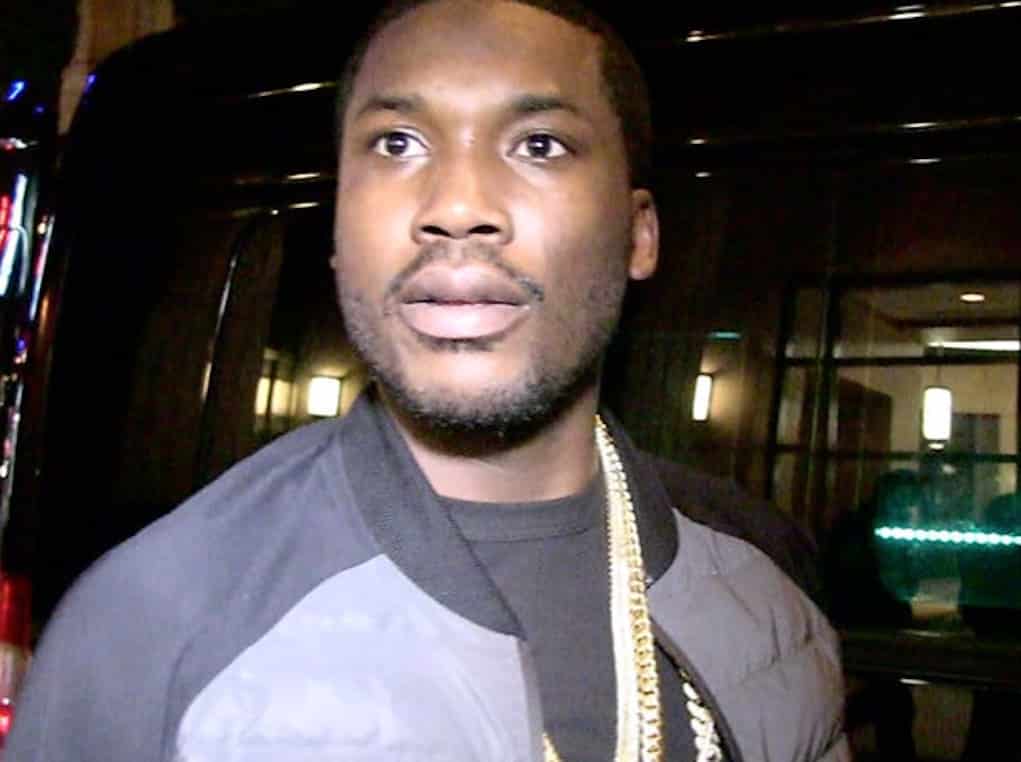 Do you hear that noise? It's the sound of Meek Mill taking yet another "L." The rapper tried to speak out against the recent officer involved shooting and death of Alton Sterling, but instead, he dragged an innocent man into the mess.
Meek posted a photo on his Instagram that has been circulating the web. The photo is of a man who just happens to be a Trump supporter and a lover of guns. Meek saw the photo and ran with it without checking its validity.
In the caption, the rapper holds his tongue because according to him, he was "scared to say" what he really wanted to say. His post turned into an incoherent rambling about police officers and a retired cop telling him a race war is approaching.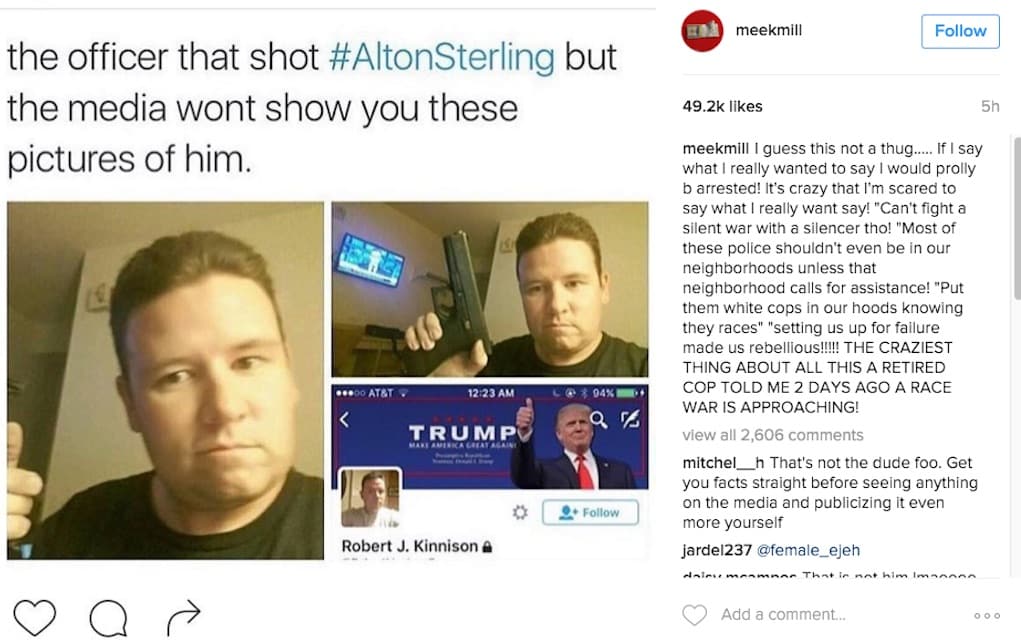 Meek meant well, but it's too bad the man in the photo is neither of the officers that were involved in the Baton Rouge shooting and killing of Alton. The man is actually named Robert Kinnison, and he's a truck driver from Arizona.
Because Meek posted the image to his social media account, the man has been receiving death threats from all over. He was forced to clear his name in a Twitter video.
— Robert J. Kinnison (@Robertkinnison3) July 6, 2016
Despite his followers calling him a dumb azz, and alerting him that the guy in the photo is in no way related to Alton's death, Meek refuses to delete the post from his Instagram.