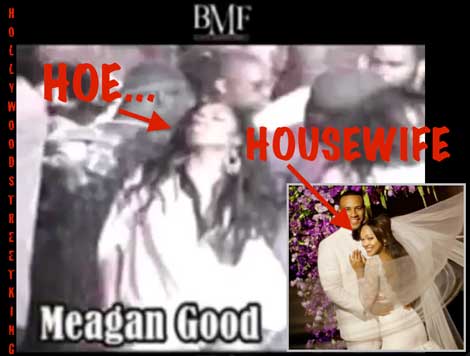 HSK WORLD EXCLUSIVE!!!
Devon Franklin's celibacy-repp'in bride, Meagan Goodie-Two-Shoes, has made the list of celebrities who once partied on Big Meech's dollar before turning their backs on him once he was locked-up!
A recent video has surfaced, showcasing Meagan Good doin' exactly what she became famous for … ho'in — alongside the likes of LeBron James, Lil John, Juvenile, and Lil Scrappy.
"Cristal-poppin', penthouse-livin' BMF in Cancun. After them there will be no other! We take you on a full week of ballin' with unreleased footage. Get your copy now. The world of BMF in Cancun!"
Check it out the video teaser for yourself: