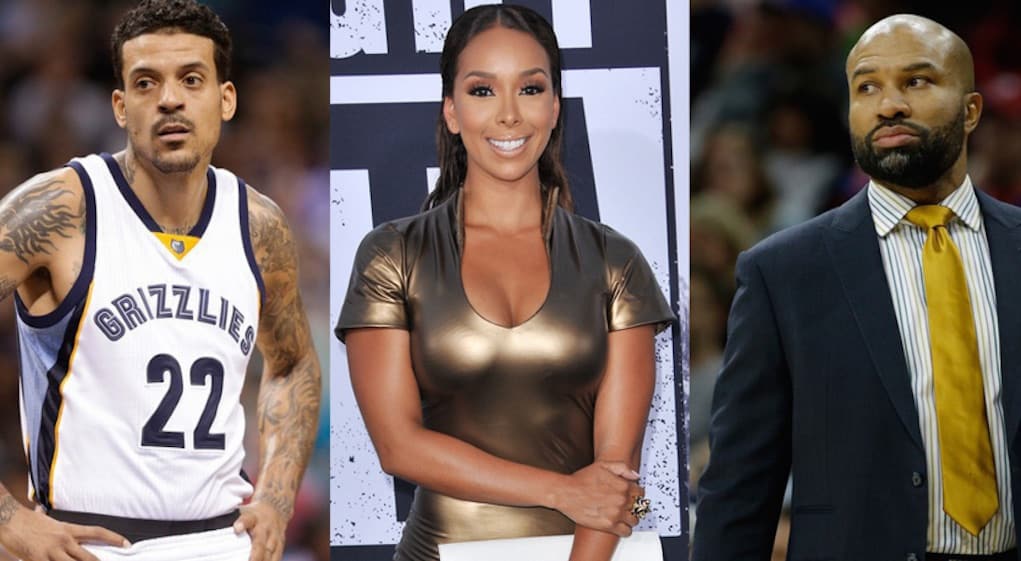 Derek Fisher scooped up Matt Barnes' baby mama, Gloria Govan, and ran off into the sunset. But even though Fish won the girl (for now) he's losing when it comes to Matt.
After the two got into a fist fight over Gloria back in October 2015, Matt made it his mission to beat Fish's azz once again…on sight!
Fish has had enough of the threats, apparently. And he just wants to be able to drink smoothies with his new boo in peace.
Matt confirms on Twitter that he received a call from a lawyer who threatened to slap him with a restraining order if he doesn't leave "someone" alone.
I got an interesting phone call 2day from a lawyer.. Basically what I was told is.. If I don't stop "being mean" to a certain person "cont"

— Matt Barnes (@Matt_Barnes22) April 8, 2016
Via social media, that this particular "person" was gonna file a restraining order on me? who am I being mean to on social media?so confused

— Matt Barnes (@Matt_Barnes22) April 8, 2016
What do you think? Is Fish being a b*tch for threatening Matt with legal action?