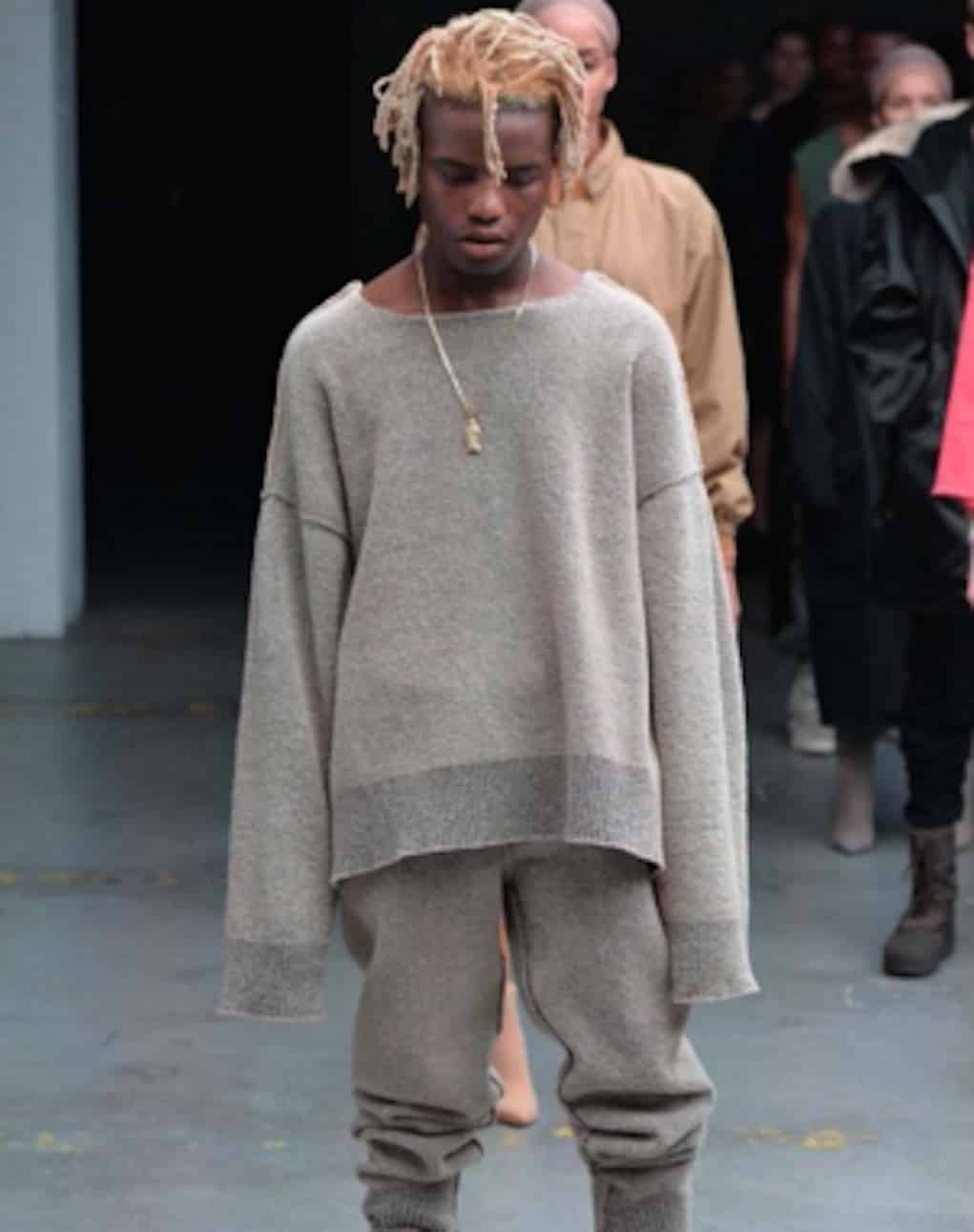 Ian Connor, the snack size model who made it big after walking in Kanye West's Yeezy runway shows, has been accused of rape. The alleged victim has indentified herself as Malika, and she detailed the whole encounter on her blog.
Their friendship started on Twitter when Malika sent out a tweet asking who Ian was. She had heard his name in the press but never understood what made him so popular. Ian saw her tweet and months later, he followed her on Twitter and she followed him back.
The two eventually became friends.
"We hung out a total of 3 times. Never did anything sexual with this man because I didn't find him attractive, I was very much into somebody else, and I just wanted to be friends. He kissed me before but I always pushed him off because gross," ~ Malika
The last time they hung out was in October 2014, and that's when the alleged incident went down.
"He came to my crib in the morning and I figured we would just talk and chill per usual… But that isn't what happened. We were sitting on my bed, just talking. and he asked if he could eat me out. I declined. And I told him I wasn't trying to have sex. So he's like okay. Then he asked again if he could eat me out. I said no again and he just kept asking. He was literally begging to eat me out and he said 'we don't gotta f***, I just wanna eat it. I wanna eat your soul out girl' blah blah. And I was just like "nah I'm good" but he kept begging. Eventually, I gave in. I said 'fine you can give me head,'" ~ Malika
He proceeded to ask Malika to lay on her stomach, and that's when the alleged rape took place.
"I was shocked and didn't know what to do and then I pushed him off of me and I was like wtf. And he says 'your p**** is wavy. We should've did this a long time ago. We could've been dating," ~ Malika
Ian left her house, and that next day, she went to the doctors to get tested. Come to find out, Ian had given her gonorrhea!
"I got my test results back and I found out he had given me gonorrhea. Curable. But still. I was devastated and that's when it all finally hit me. I didn't want any of what had happened but he just did it anyway and I had to deal with the consequences. He didn't penetrate me with consent. He raped me," ~ Malika
Ian is of course defending himself against the allegations.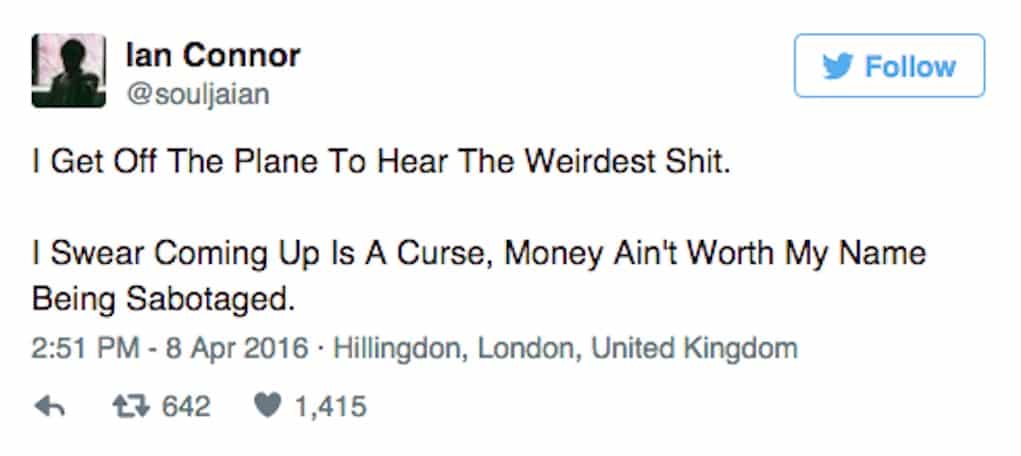 But, Malika's version is becoming more and more credible, especially since these old tweets of Ian's were dug up: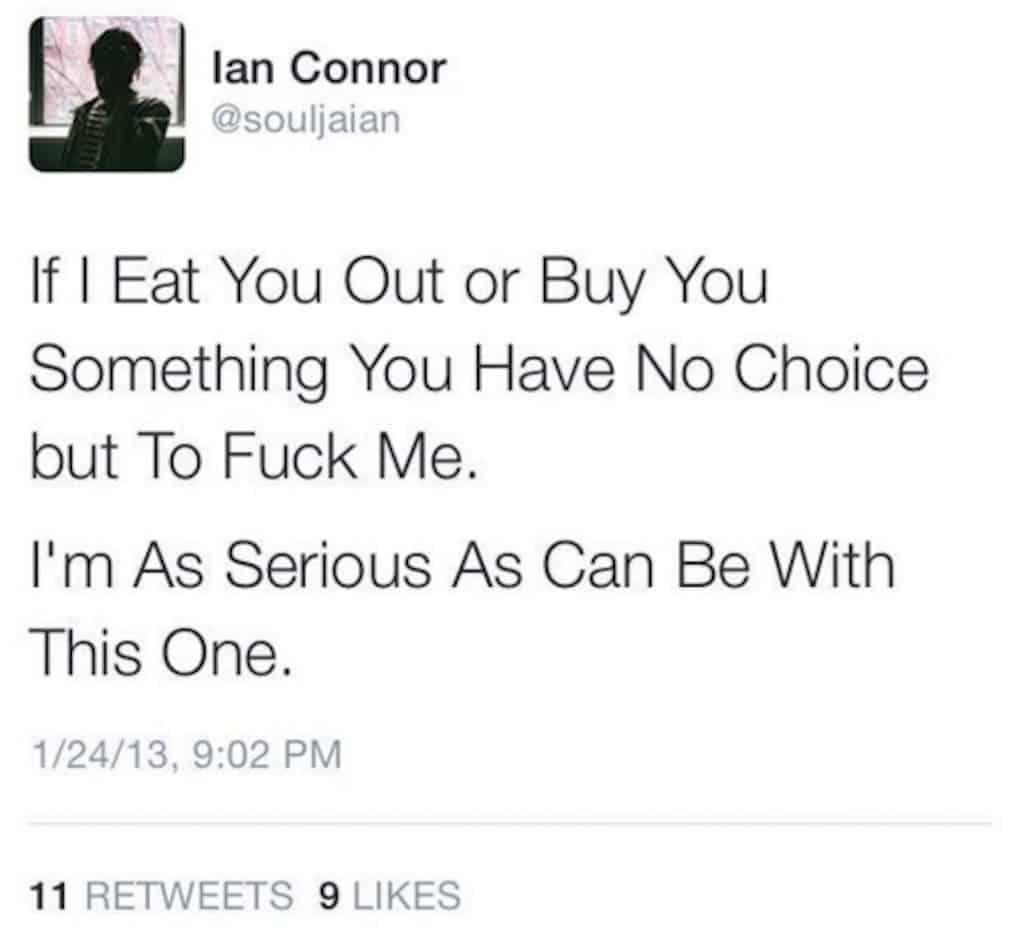 Malika also claims she isn't the only victim and Ian is a serial rapist.