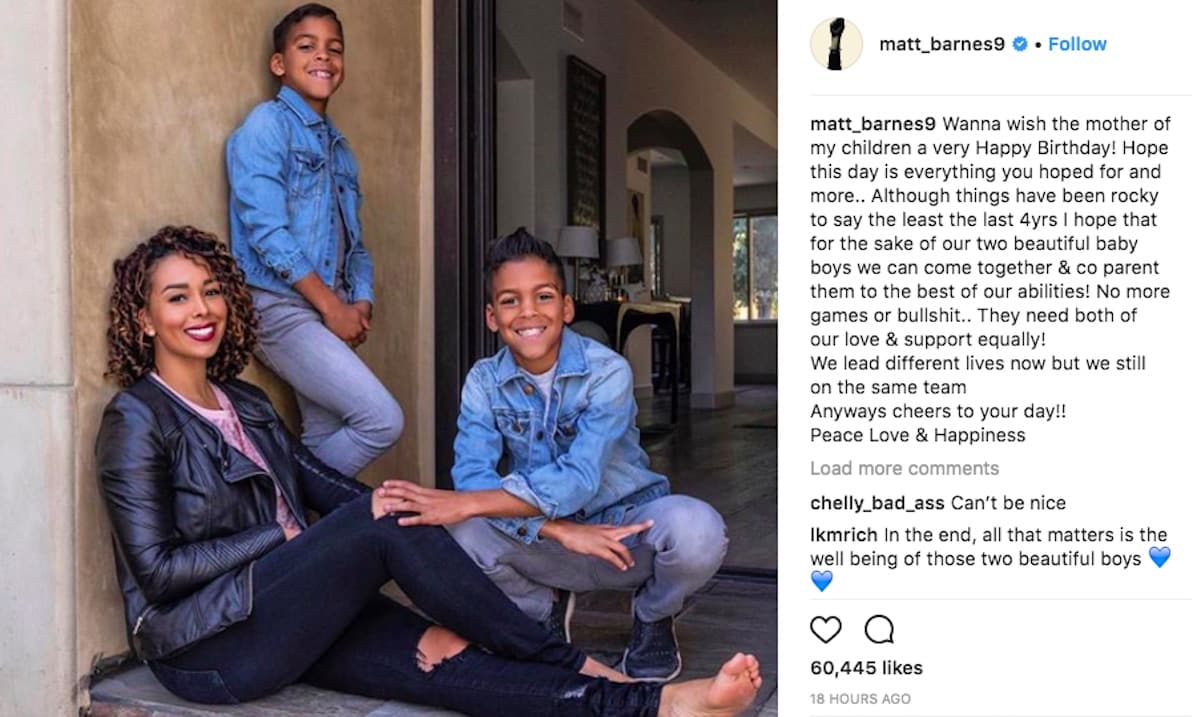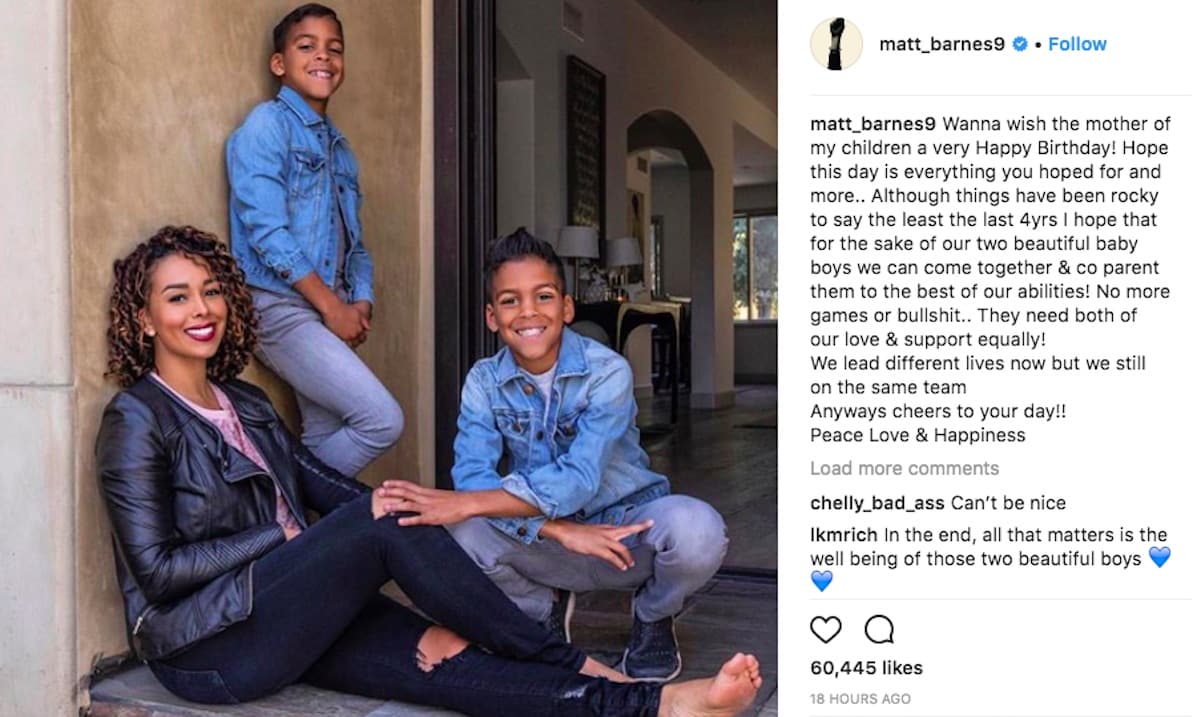 Matt Barnes' social media shout out on his ex Gloria Govan's birthday started off on a good note. But things quickly got messy. Here's how it all went down.
Matt started by saying:
"Wanna wish the mother of my children a very Happy Birthday! Hope this day is everything you hoped for and more.. Although things have been rocky to say the least the last 4yrs I hope that for the sake of our two beautiful baby boys we can come together & co parent them to the best of our abilities! No more games or b******t.. They need both of our love & support equally! We lead different lives now but we still on the same team. Anyways cheers to your day!! Peace Love & Happiness" – Matt Barnes
And Gloria responded:
"Thank you, I think? And yes One can only continue to pray that your [sic] take your own advice and learn to peacefully co-parent! But until then I'll see you in court next week because you Love a frivolous lawsuit. But hey let's keep co-parenting." – Gloria Govan
That's when Matt fired back with this:


Will these two ever get along?