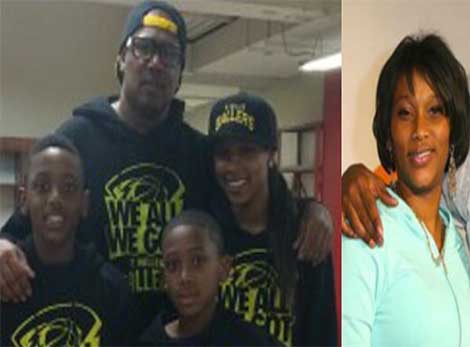 "We love her. We just want her [Sonya] to get better." ~Master P
Master P and the three kids –who Sonya Miller claims he kidnapped — have spoken. Just yesterday, Sonya filed for an emergency custody, alleging that over the past two-months, they were each abducted by their dad.
Now…TyTy, Hercy and Mercy Miller have announced that they all chose to stay with their father.
It's all documented in a just released YouTube video. In the footage, Master P lets his kids know that they each have the right to decide which parent they want to live with. This, while affirming his love for their mother, Sonya." I even love your mom, because she a part of our life. I want her to be successful," Master P said. "I can't change her, I can only change me. She got to change her."
Here's what three of Master P's four kids had to say after being asked where they want to stay:
"I want to stay with my dad, not for you or mom — for myself. I think mom should understand that." ~TyTyana Miller, 17

"I'm stay with you because I already know she's a bad influence. When I'm with you, you teach me to do what's right" ~Hercy, 13.

"I want to go with you because she's not gonna take me to school in the morning… she gonna wait till nine o'clock to take me to school when my school done already started. ~Mercy, 9
http://youtu.be/HQsqbbNLJyc