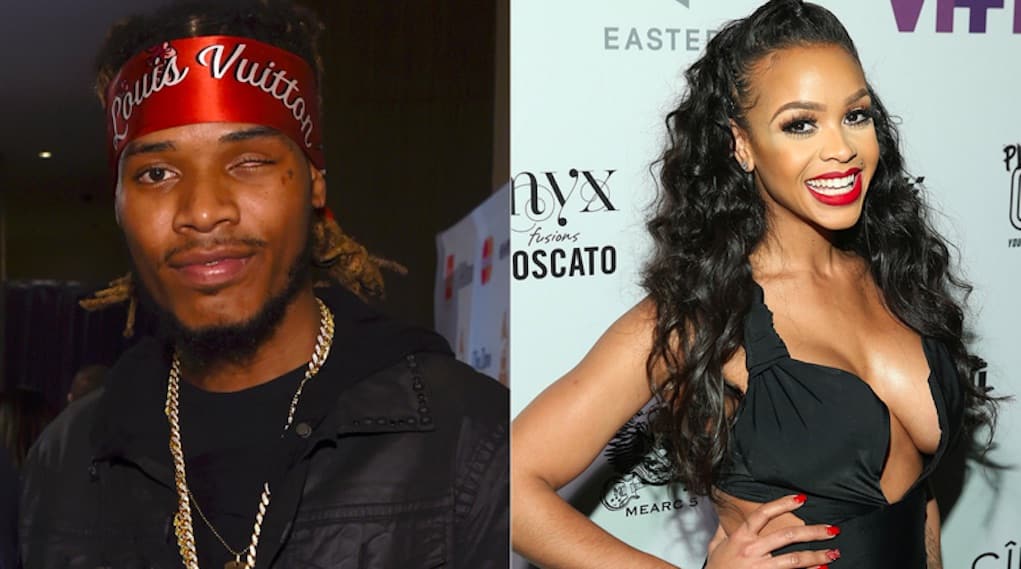 Man, we were really rooting for these two, but it seems like not even their exotic blue eyed baby can stop the beef between Masika Kalysha and her baby daddy Fetty Wap.
Apparently, the photo we posted yesterday of their daughter Khari was posted on Fetty's social media accounts without Masika's consent. I guess Fetty couldn't wait to brag about his daughter's light eyes.
So Masika did what she does best…she took to her Twitter to call Fetty a social media dad. Apparently, he hasn't seen their daughter in days. But is she really surprised? Fetty was a deadbeat before she let him hit raw!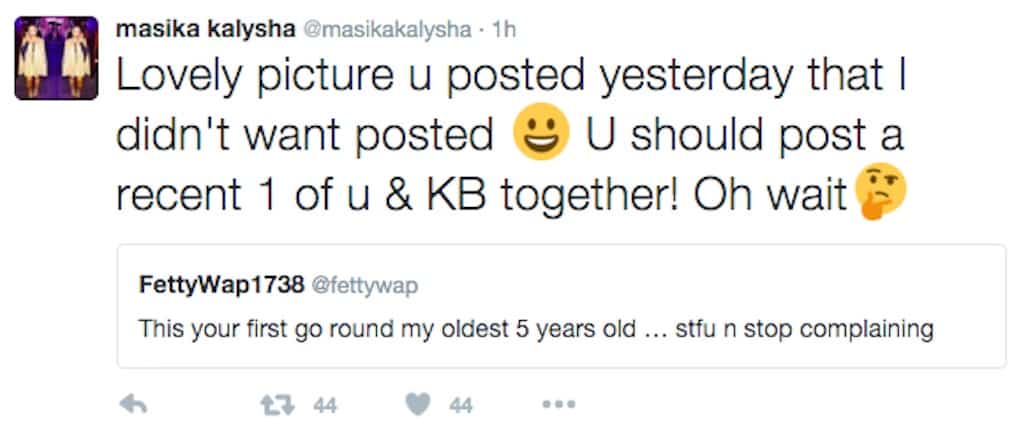 And then came the ultimate shade when Masika said Fetty wants to be Gilbert Arenas so bad.

You know No Chill Gil ain't gonna let this fly. Expect a clap back soon…