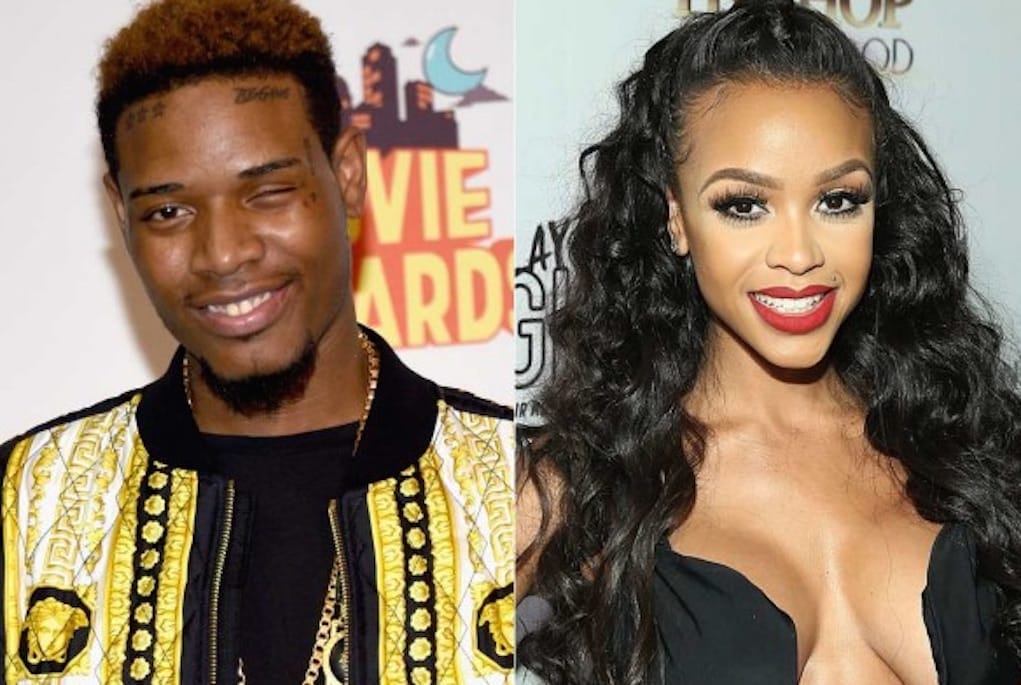 Just days ago, Fetty Wap issued a public apology for dragging Masika Kalysha on social media after she popped up pregnant with his baby. Masika accepted the apology, but it looks like she's still looking for a come up, because she's taking Fetty to court to have him support her whole lifestyle!
In the court docs, Masika is asking the court to determine paternity of her unborn child. Fetty of course denies he is the daddy, but Masika says Fetty was the only guy smashing her from June 28-July 15 – the time she conceived her meal ticket. She also stated that four months prior to conceiving, she was also sexing Fetty exclusively.
But it doesn't end there, she also wants the "Trap Queen" rapper to fork over some major coins to cover "pregnancy expenses" and child support once the baby arrives – that adds up to $4,500 in rent, $820 for a housekeeper, and $2,000 a month for clothes. She can't be serious…
So just because she decided to let Fetty's raw peen impregnate her, he now has to be responsible for buying her clothes, paying for Molly Maid, and shelling out cash for an overpriced apartment? Hell naw!
But the amount of money Masika is demanding doesn't even come close to her monthly total expenses. According to the former Love & Hip Hop Hollywood star, it costs $17K a month in expenses for her to support her lifestyle.
Sounds like someone needs to get a job!