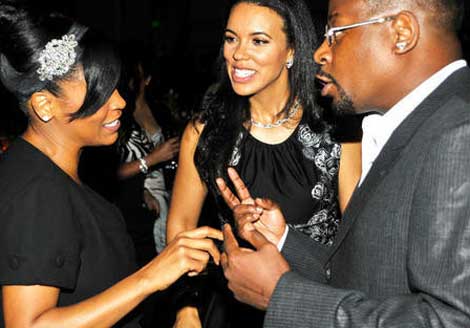 Martin Lawrence seems to be feeling the wrath of a woman scorned. That's because the comedian's girlfriend of 15-years-turned-wife of two-years-turned ex-wife, Shamicka Gibbs, may have plans to put Martin on blast.
Sources say Shamicka Gibbs has signed on as a member of VH1's 'Hollywood Exes' — leaving Martin "furious" after Gibbs disregarded his demands for her not to appear on the reality show.
Here's what a source told the National Enquirer:
"Martin is fit to be tied because all he can do is sit and stew. But Shamicka is having a ball hanging out with the show's other 'exes' and gossiping about eveerthing! Shamicka is devastated the marriage is over, but she said that she's not going to shut up just because Martin told her to. He should get ready because he's in for a bumpy ride!"
Did Martin Lawrence used to leave Shamicka alone at home while he headed over to Eddie Murphy's house to smash white chics? Of course! Don't believe me.. Ask Samuel L. Jackson.