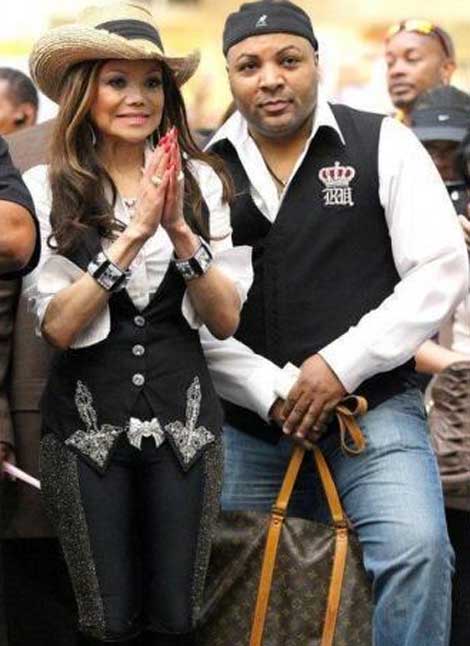 BFF Jeffre Phillps Outed!
HSK Exclusive – This doesn't exactly come as a surprise — but the man who LaToya Jackson is reported to be "in a longtime relationship" with is being exposed as playing for the other team.
We're talking Jeffre Phillips, Latoya's manager and BFF on her reality show 'Life With Latoya'. Sources tell us Phillips isn't only a gay man who's lying for Latoya, he's also known to use his 'Ja-Tail Enterprises' company offices (launched with Latoya in 1999) as the grounds to cruise young men.
Here's the drop:
"Latoya only sleeps with white men. Her reality show is bullshit. Latoya's show portrays Jeffre as Latoya's stalker. How could that be? Jeffre's a gay man."