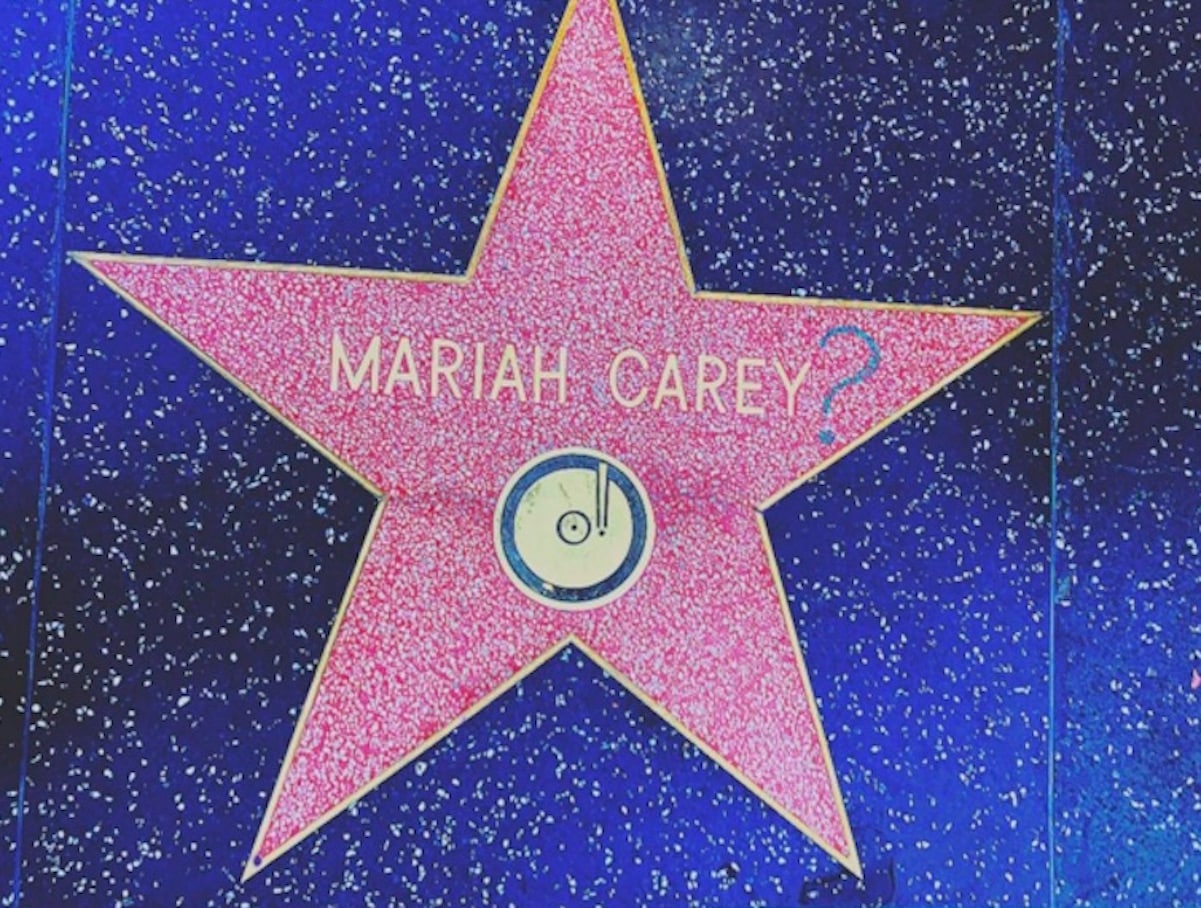 Mariah Carey's star on the Hollywood Walk of Fame was vandazled by a "fan" following the singer's New Year's Eve struggle performance.
The girl goes by the name of sirenofla on Instagram, and she proudly showed off her graffiti art on her social media account.
Initially, the caption read, "My first graffiti ever and it was totally worth it #idontknowher #jkthoilovemesomemariah" in reference to Mariah responding "I don't know her" during an interview when she was asked about Jennifer Lopez.
The fan later changed the caption and kept the hashtags only.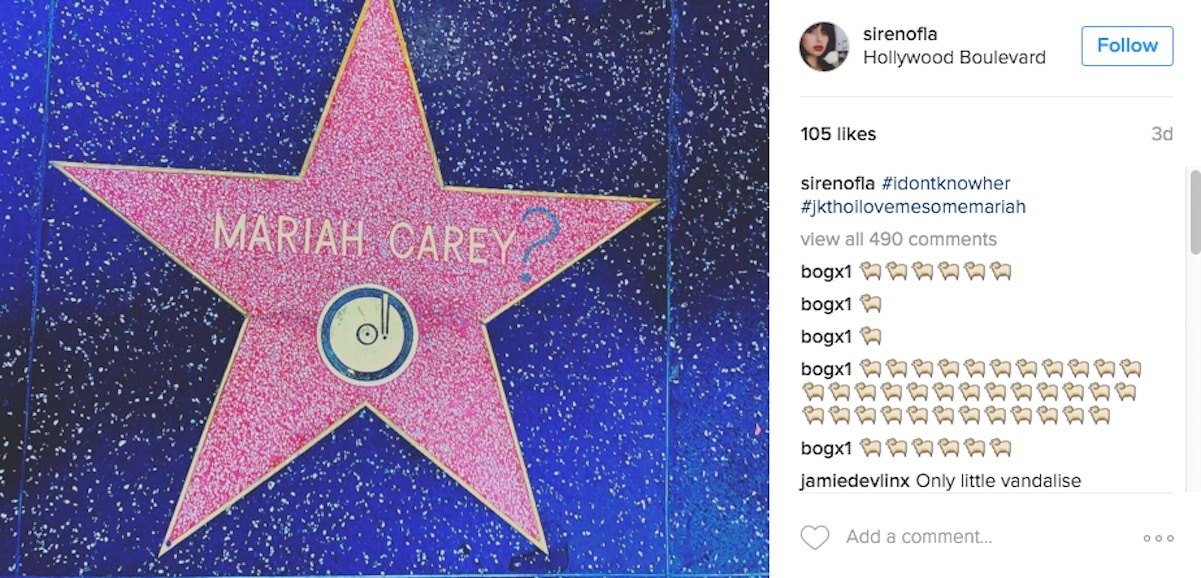 Mariah Lambs are savage. How long before this girl gets locked up for being dumb?