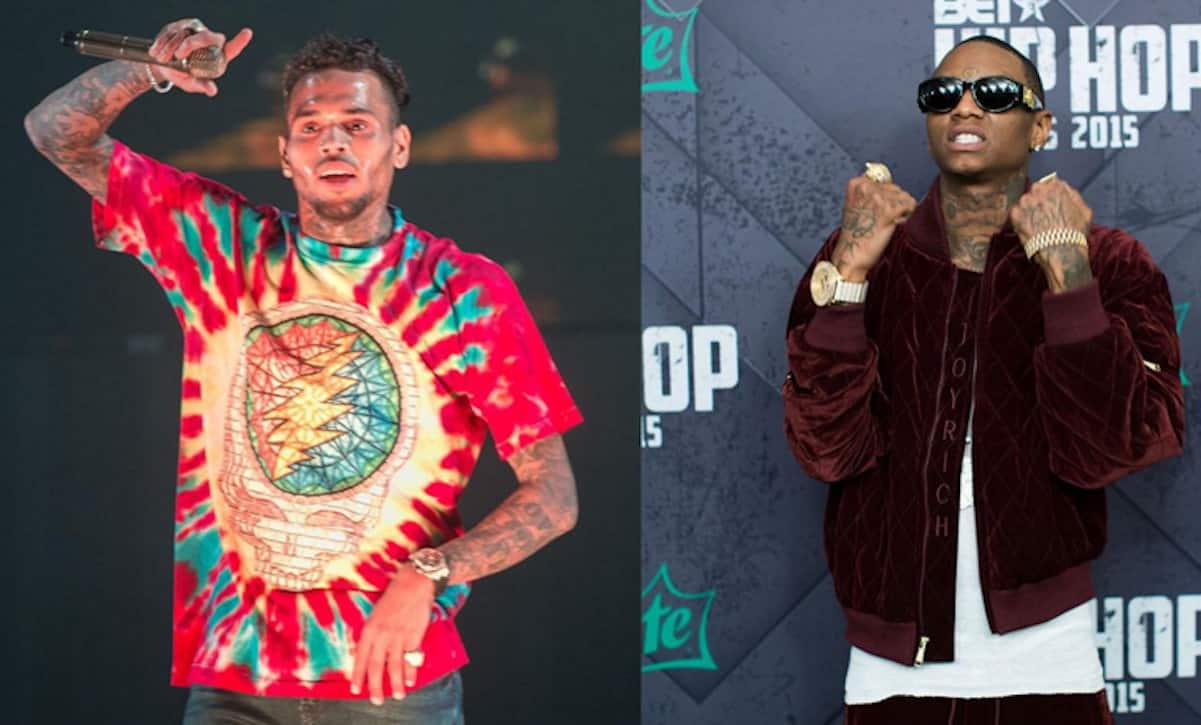 Chris Brown and Soulja Boy's celebrity boxing match has been forced to switch its location from Las Vegas to Dubai because of strict boxing regulations.
One very important rule that Vegas has is a mandatory drug test for amateur fights. They have called each other "druggies" and "cokeheads" throughout this entire beef, so you know neither one of them would be able to pass a drug test!
But, the show/fight must go on, and that's why they plan on taking the fight overseas.
The boxing match will air on pay-per-view, with some of the money going to charity and the rest of the proceeds going to the rappers.
Are you surprised the fight is being moved overseas to dodge boxing regulations?