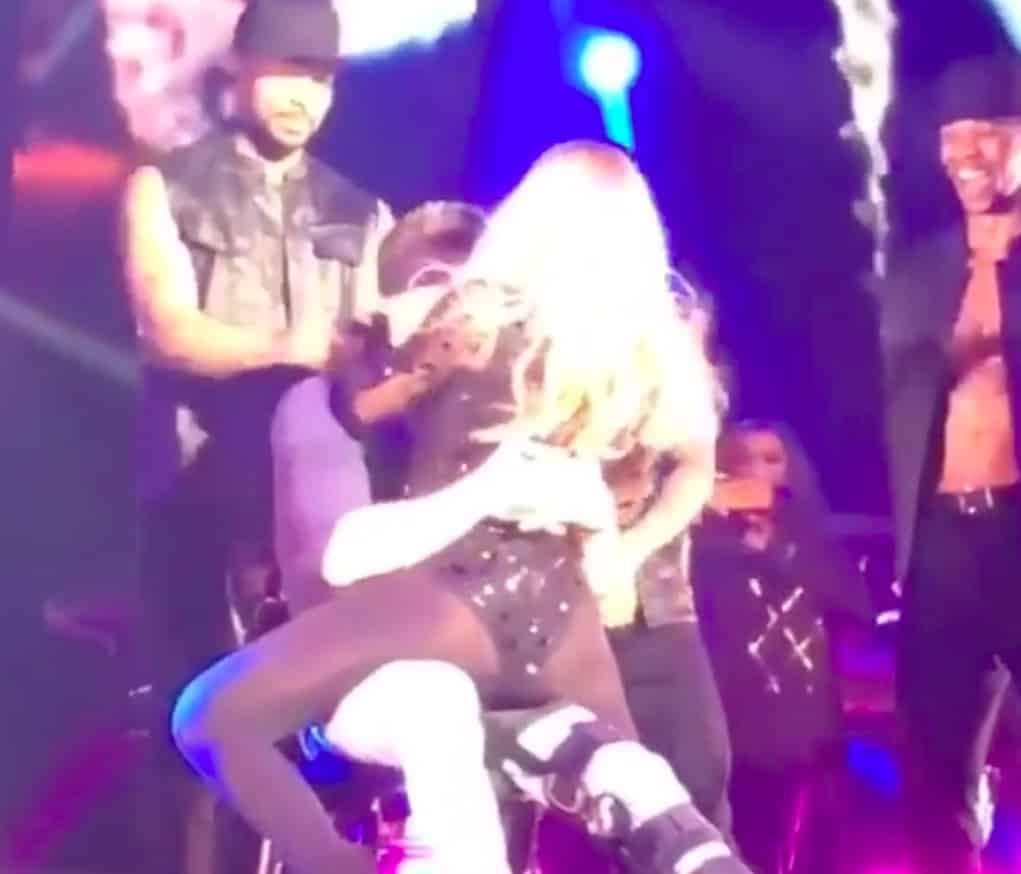 Over the years, Mariah Carey has clearly lost her voice and any rhythm she ever had.
The songstress gave a performance in Johannesburg, South Africa on May 2, and she pulled a fan on stage to give him a lap dance.
The crippled man who was pulled on stage is named Bryan Tanaka, and thankfully he was blind folded the entire time so he didn't have to witness Mariah's stiff and struggle dance moves during her dusty performance of "Touch My Body."
Try to watch this video without laughing!