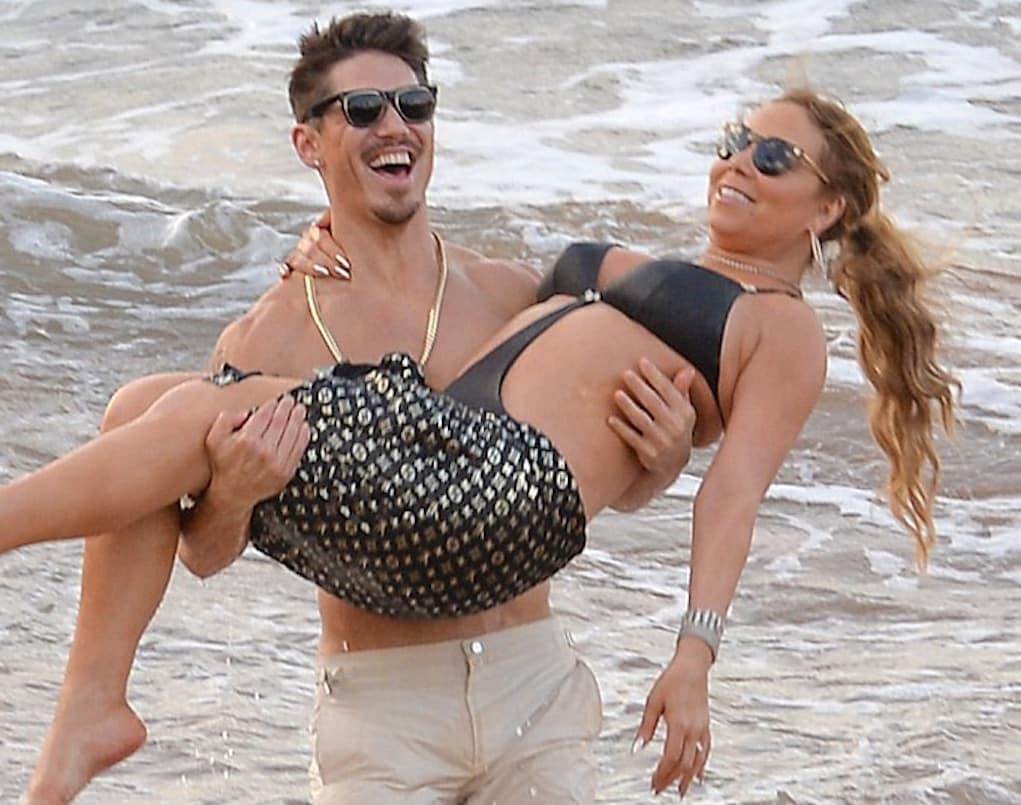 Leave it to Mariah Carey to go from a billionaire to a broke backup dancer.
The singer finally confirmed rumors that she's dating 33-year-old dancer Bryan Tanaka a little over two months after splitting from her ex-fiancé James Packer.
46-year-old Mariah and her new boy toy frolicked on the beach in Maui in a series of staged photos.
"They were all over each other, making out and not wanting to be more than a few feet apart. They swam in the ocean and he picked her up to kiss her. She was jumping into his arms, and he bent her back over his knee like they were dancing."
James apparently felt threatened by Bryan prior to breaking up with Mariah, and he thought something suspicious was going on.
He flipped out on Bryan at one of the singer's concerts in Las Vegas, and he reportedly submitted a photo of Bryan to security at Caesar's Palace and told them to ban him from coming to Mariah's shows.
Looks like his suspicions were right.
What do you think about Mariah looking like a beached whale in Maui and hooking up with this much younger man?