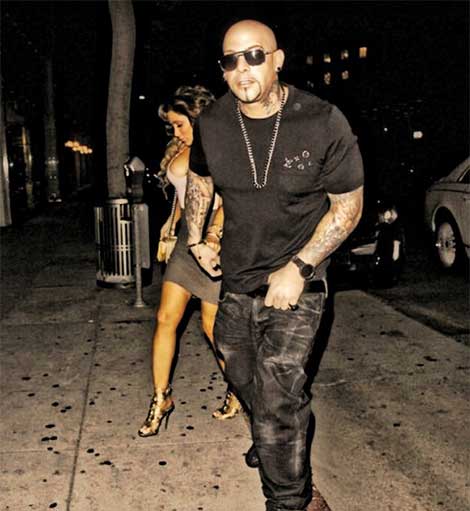 Update: Mally Mall ended his relationship with Nikki Mudarris after Mudarris made some racist remarks while filming this seasons Love & Hip Hop Hollywood.
————————————–
HSK Exclusive – Hip hop producer Mally Mall and his socialite girlfriend Nikki Mudarris are the latest cast members to appear on Love & Hip Hop Hollywood.
An insider is also saying singer Omarion's mother Leslie Burrell is Love & Hip Hop Hollywood's version of Mama Dee. The show will premiere on September 15th.
Insider went on to say that Mona Scott Young is in love with Mally Mall's girlfriend-Know why? Because Mona Scott Young believes Mally's girlfriend Nikki Mudarris strikes a resemblance to Kim Kardashian and the couple could bring viewers to the program.
Here's the drop:
"Love & Hip Hop Hollywood is the most ratchet show Mona Scott Young is bringing to television."