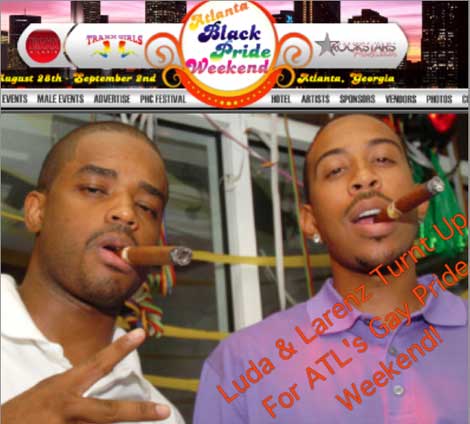 Luda & Larenz To Get Turnt Up!!!
HSK Exclusive – Luda and Larenz may be making their bromance an open relationship this ATL Gay Pride weekend. We've learned the "Move Bitch, Get Out The Way" lyricist is throwing a private 'dudes only' party to mark the occasion.
"Luda always has men-only private parties, during pride weekend … with male strippers and gay porn stars."
Though we can't tell you exactly how long Luda and Larenz have been secretly smashing, we're told the pair "are longtime lovers" — and the rapper's girlfriend Euxodie, is nothing more than his beard.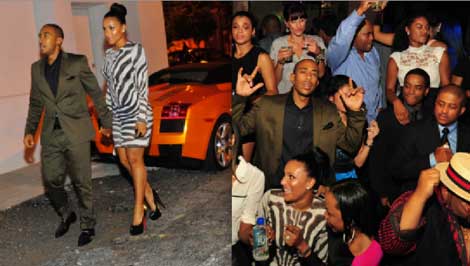 "Luda loves the guys and Euxodie loves all the perks … Like the Porsche convertible he bought her, and his Miami condo she's laying up in while he's in ATL with the boys."
Here's the drop:
"That's why whenever anybody asks him during interviews if he's going to marry her, he always says he doesn't know! "Come on now, they've been "dating" for almost five-years!

He claims she was in medical school. She should be a doctor by now, but she isn't. They should at least be engaged, but they're not 'cause their shit is a fake-out!"