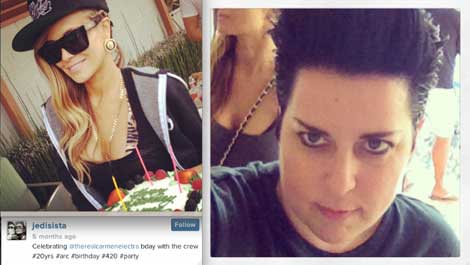 420-Reppin' 'JediSistas'…
HSK Exclusive – It looks like Carmen Electra has finally come out! The one time Prince protege took to social media over the weekend, marking her Jedisista's birthday as the day to reveal the pair's apparent longtime lesbian love affair.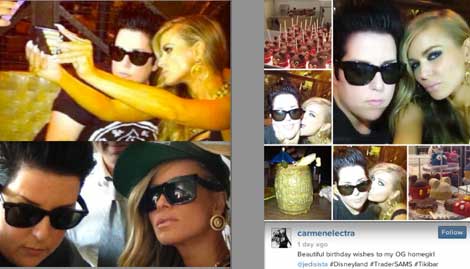 Her name is Amy Norris — a Los Angeles-based Art Director & Designer — who heads CARMENELECTRA.COM. According to Amy's own social media posts, 41-year-old Carmen Electra — whose real name is Tara Leigh Patrick — has been a significant part of her life for the past 20-years.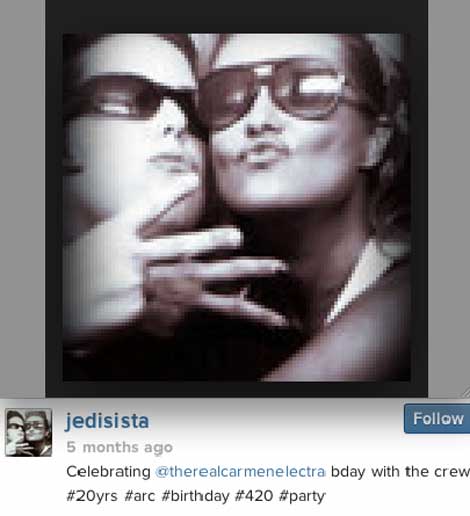 Not only does this come five-months before the pair celebrated Carmen's birthday together — the ladies' self-outed relationship follows years of speculations questioning Carmen's sexuality. Don't believe me.. Just ask Joan Jett.