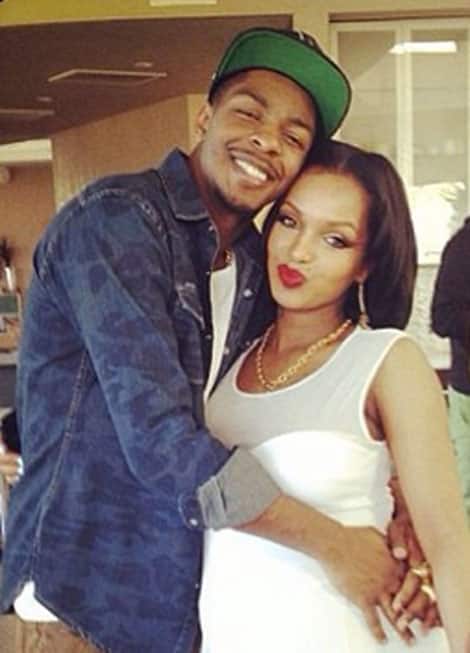 Confessions Of A Ratchet Hoe?
HSK Exclusive – What does Lloyd Banks have in common with one Bad Boy rapper? Lola Monroe. The only difference is Lloyd Banks treated her like a prostitute, and King Los knocked her up.
You may recall Lola Monroe being the first video vixen to jump-start the fake booty fad. That was around the same time the ratchet video hoe was bustin' it wide open for Lloyd Banks! Don't believe me.. Ask Olivia.
Here's what an insider had to say about Lola Monroe:
"Angela Lola was a G-Unit hoe. She stayed at Lloyd Banks' spot in Long Island for a week…in the same clothes! Hope she had fun getting banged for a week by someone completely irrelevant.

Shout out to the man who impregnated her!"
Wait…There's more!
We're told Lola Monroe has one DC trick to thank for equipping her with the plastic booty and titties that led Trey Songz to feature her as a 'Wonder Woman" in his 2004 video. The sponsor is also reported to have done the same for a small group of other local DC wannabe video hoes. Just ask Blac Chyna.