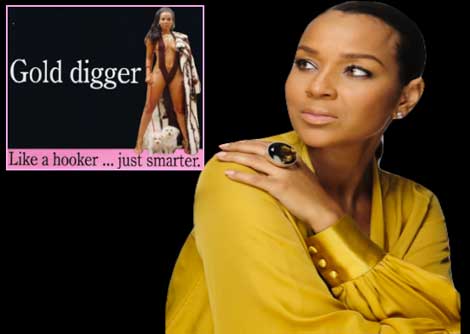 She once proudly professed to being a 'gold digger' who graduated to 'platinum digger' status, but LisaRaye now says the 'gold digger' title she's stuck with is the 'biggest misconception' about her.
The video vixen, turned actress, turned 'first lady' of Turks and Caicos, turned 'Single Lady' recently laid out her theory in Black and White … claiming the term is only branded on Black women, and that White women are never forced to wear the gold-diggin' hat.
Here's what LisaRaye told Sister 2 Sister's Jamie Foster Brown:
"When we're Black, they got to be, "She's a gold digger." How is that? Do we say that when the White girls say that? Do we say that when we take our kids to the Ivy League school and they go to bar mitzvahs and all of those social events?

I think that a gold digger is a woman that wants to be taken care of, but she's not bringing anything to the table. She just wants you to do what you're supposed to do for her and she's not feeling she needs to do anything."
Is LisaRaye currently on the hunt for a sponsor to make her a billionaire bride? Of course! Don't believe me.. Ask Da Brat.