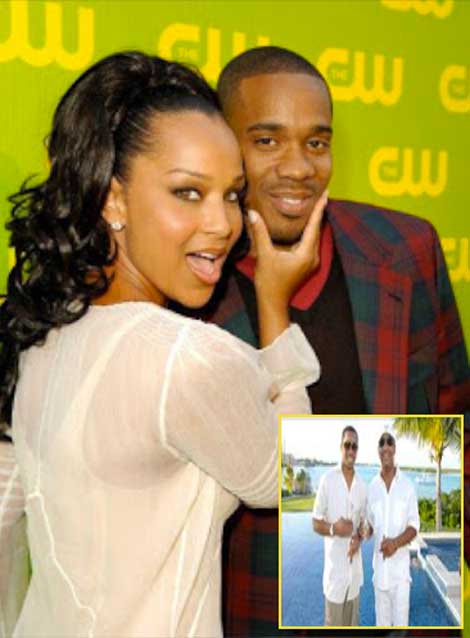 "When I heard about him [Duane] in the middle of Will & Jada's divorce rumors, I tweeted: sounds familiar."
It's been nearly four-years since HSK exclusively exposed Duane Martin as the home wrecker behind LisaRaye's divorce from Michael Misick. Guess what? The 'Single Ladies' actress has finally confirmed it! Get ready, ya'll … this one's turnt the F up!!!
Back in March 2010, we spilled word of the then-First Lady of Turks & Caicos catching Martin serving Misick up with a professional. Most recently, LisaRaye gave up the goods to Jet Magazine — calling Duane Martin out for f**ckin her 'in the interim.'
Check out how she threw Will Smith's bromance buddy under the bus:
"Duane Martin. I introduced him to my ex-husband [former Turks & Caicos Premier Michael Misick], he got buddy-buddy with him and then turned against me. Just recently, this fool Duane up and sold a building he and I bought awhile ago in Los Angeles, without asking…I don't care if we're not friends, just don't try to f**k me in the interim. He really aint got enough business."
Did Will Smith sponsor Duane Martin's the Studio City Xen Lounge? Of course! Just ask Tisha Campbell.