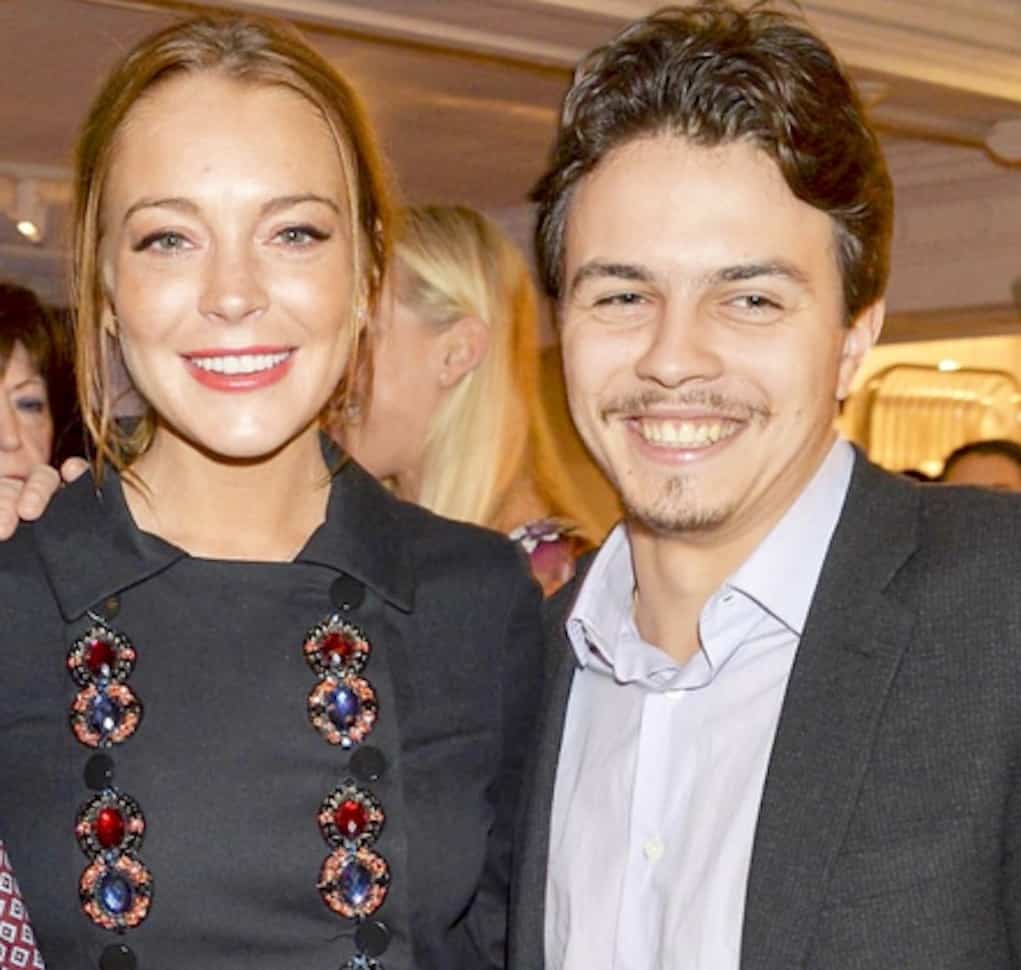 Well, that didn't last long…30-year-old Lindsay Lohan just announced her engagement to 22-year-old Russian millionaire Egor Tarabasov, but it looks like these two won't be making it to the altar anytime soon. A video has emerged of the aftermath of one of the couple's explosive fights.
Filmed by one of her neighbors, Lindsay can be seen on the balcony of her London flat after a physical altercation with her fiancé.
The former actress screams from the balcony, "He just strangled me. He almost killed me," and her voice is noticeably hoarse.
As she begged for help outside of her home, she allegedly shouted her name and address across the street and pleaded with neighbors, "Please please please. He just strangled me. He almost killed me.''
"Do it. I dare you again. You're f*****g crazy. You sick f**k. You need help. It's my house get out of my house. I'm done. I don't love you anymore. You tried to kill me. You're a f*****g psycho. We are finished," – Lindsay Lohan
Lindsay also claims her fiancé has been strangling her constantly, so this isn't the first time the two have gotten physical.
"No Egor you've been strangling me constantly. You can't strangle a woman constantly and beat the shit out of her and think it's ok. Everybody saw you touch me. It's filmed. Get out! Get out," – Lindsay Lohan
The police arrived, and forced their way into the home, but Lindsay and her fiancé had already left.
Footage recorded by a neighbor shows Lindsay and Egor fighting pic.twitter.com/KgMCCmGZ8B

— partylikeits2007 (@partylikeits07) July 25, 2016
Lay off the drugs!