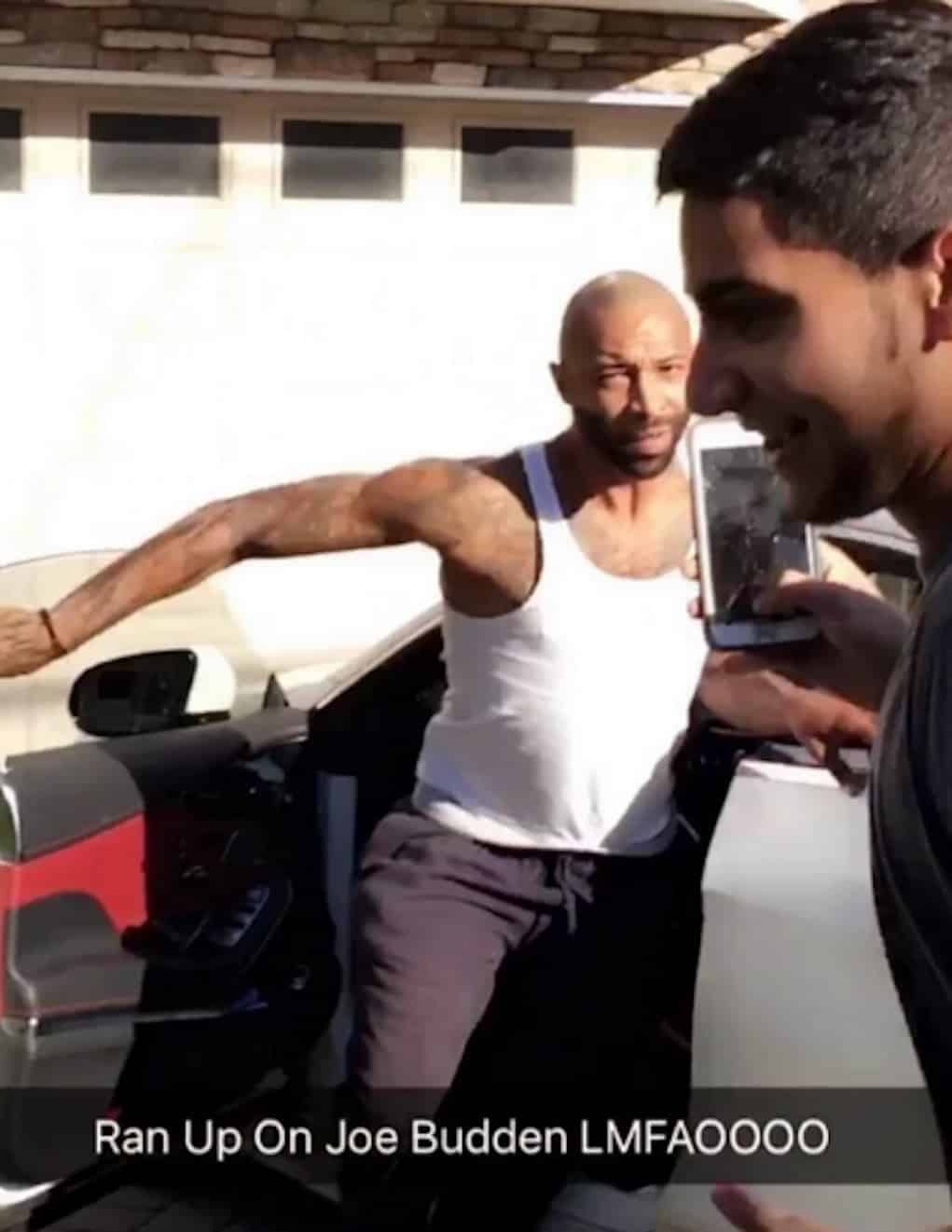 Joe Budden got some unexpected visitors at his home, and he wasn't happy about it!
After publicly taking shots at Drake, some of the Toronto rapper's fans thought it would be a good idea to "run up" on Budden as he pulled up to his home. They had their cell phones in hand to record and Snapchat the entire incident.
But things took a turn for the worse when Budden hopped in his car and chased the kids down his neighborhood. When he finally caught up to them, he had a special surprise for them…some big azz rocks!
Budden starts pounding the kids' vehicle with the rocks, and even sticks his head through their sunroof as he threatened to kill them.
"This is not the internet. I will kill one of you," – Joe Budden
The kids apologized to Budden over and over, but he wasn't letitng them off easily.
Peep the video:
Apparently the kids are aspiring rappers, and once the video of them getting chased by Budden hit the web, one of them sent their music link to Charlamagne of The Breakfast Club.
Lame ass kid who ran up on Joe Budden just sent me his Soundcloud link and said he just trying to promote his music.

— Charlamagne Tha God (@cthagod) July 24, 2016
Smh.