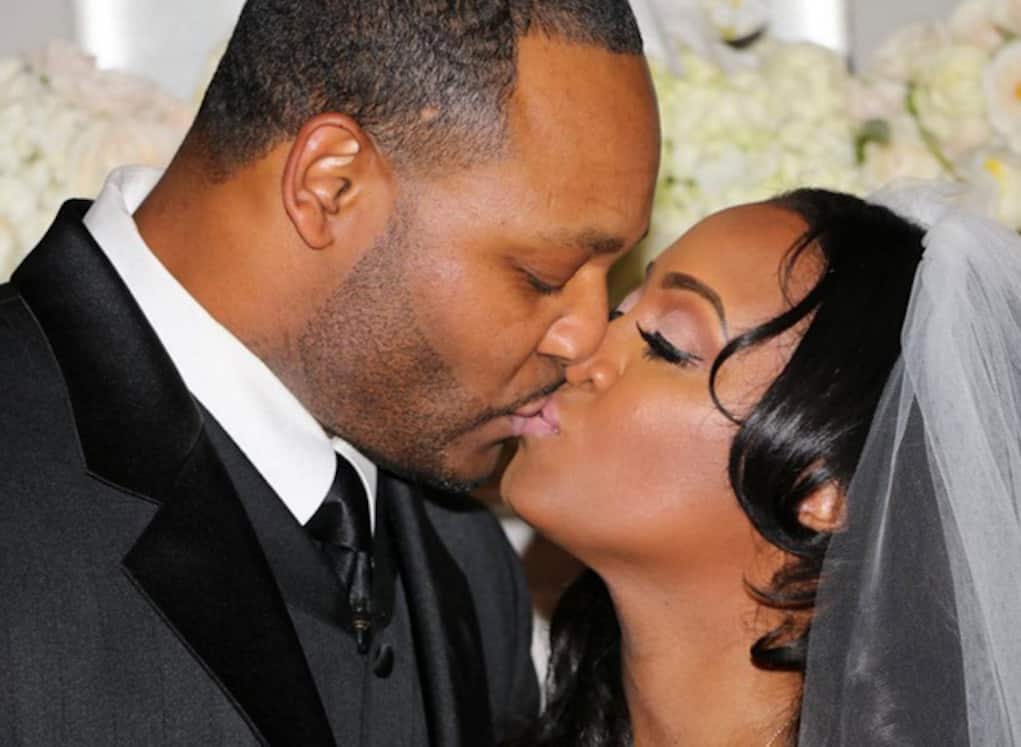 Well, that didn't last long at all…after less than eight months of marriage, Ed Hartwell has filed for divorce from Keshia Knight Pulliam, according to TheYBF.
It has been rumored that the two, who were married on New Year's Eve, were experiencing marital problems, especially since they have both been mysteriously absent from each other's social media accounts following their wedding.
Just last week, Keshia announced she was pregnant, and Ed must have hightailed it straight to his divorce lawyer as soon as she informed him of the news.
Ed filed divorce papers in a Fulton County, Georgia courthouse on July 25, and he cited "irreconcilable differences" as the cause.
Keshia is apparently unaware that he has filed, but I guess she'll find out soon enough that she's about to be a single mother!
According to TheYBF's sources, the couple was constantly arguing, and Ed felt Keshia was acting too "spoiled." But apparently he knew about her spoiled attitude beforehand, and still decided to act "impulsively" by marrying her after just a few months of dating.
The couple didn't even spend Ed's May 7th birthday together.
Keshia is due to give birth to their baby girl in January 2017, but get this….Ed wants a paternity test!
"Right now, the only thing I want is a paternity test for the baby." – Ed Hartwell
DAMN!
Is Big Tigger the daddy or sumthin??!