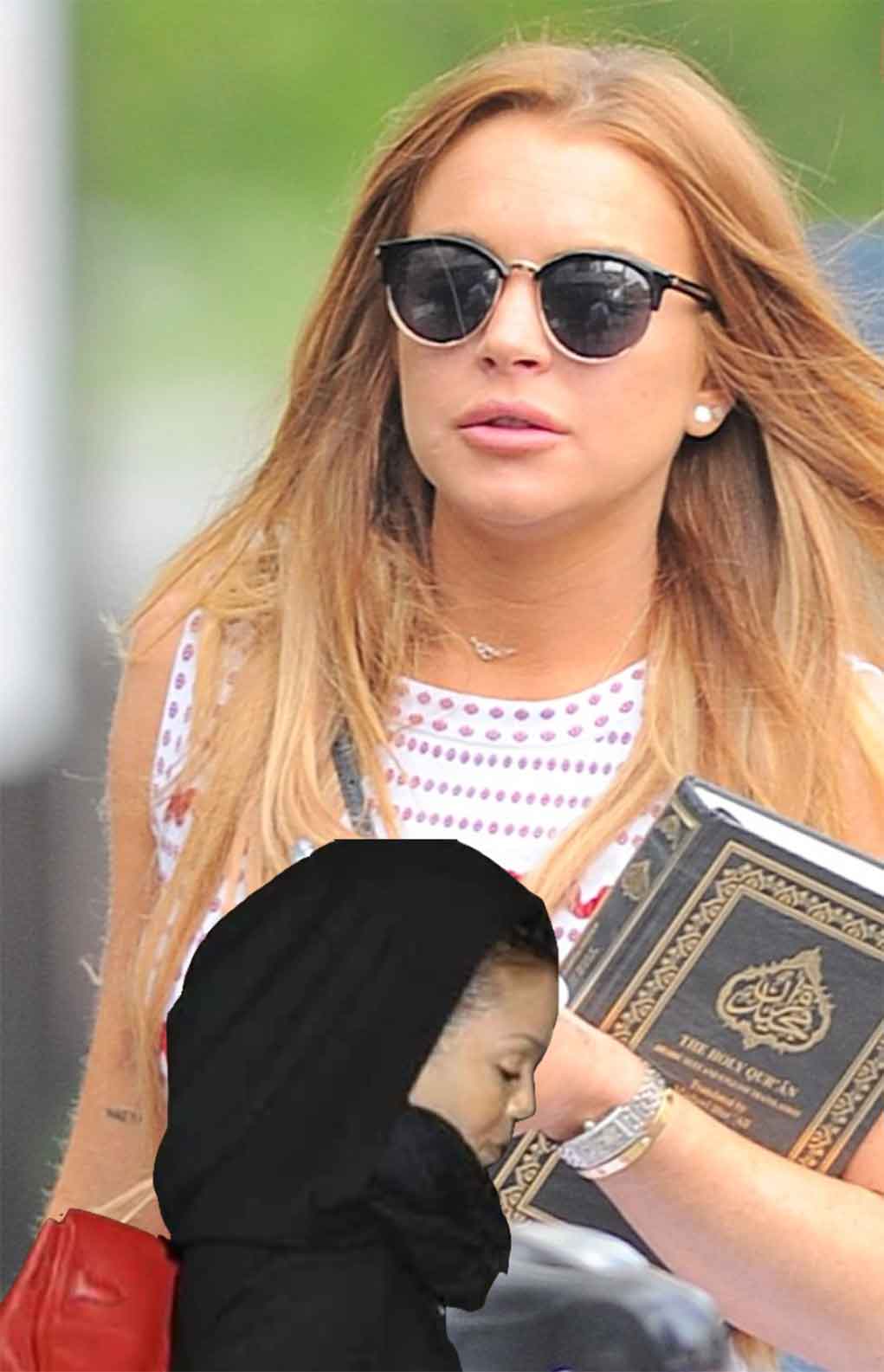 It looks like LiLo's focus is now set on a path that has her following Janet Jackson's faithful footsteps. That's because we've gotten word that LiLo is going Muslim. This, according to Lindsay's former dope dealer who gives HSK the exclusive drop.
"Right now, Lindsay is studying the Muslim religion."
The Hollywood pusher-to-the-stars gives up details that could tells us Islam isn't the only Nation Lindsay's repp'in. Can someone say Rhythm Nation? That would be the Nation founded by Miss Jackson If You're Nasty. That's because just as Janet's Islamic conversion was completed by her union with Wissam Al Mana, so too does the Muslim-making of Lindsay … reported to include the likes of a rich Muslim sponsor to seal the deal!
"They hooked-up after meeting in London, England. He's been spoiling her with money and expensive gifts ever since."
Dig the Drop:
"She landed one of them rich middle eastern dudes. She's getting paid, lovin' his lifestyle and living that role. She's posted up, and isn't about to let that go. She's even reading the Qu' ran."
This isn't the first time Lindsay has expressed endearment for Islam. Just last month, Lindsay appeared to be inspired by Islam after she posted an IG post in Arabic … even though her Arabic didn't exactly channel the "You're Beautiful" message that Lindsay intended to send to her followers, instead translated to "You're a donkey" in English. Before that, earlier this year Lindsay seemed to turn to Allah in an IG post she later deleted: an Islamic dua for Knowledge.
Take a look: