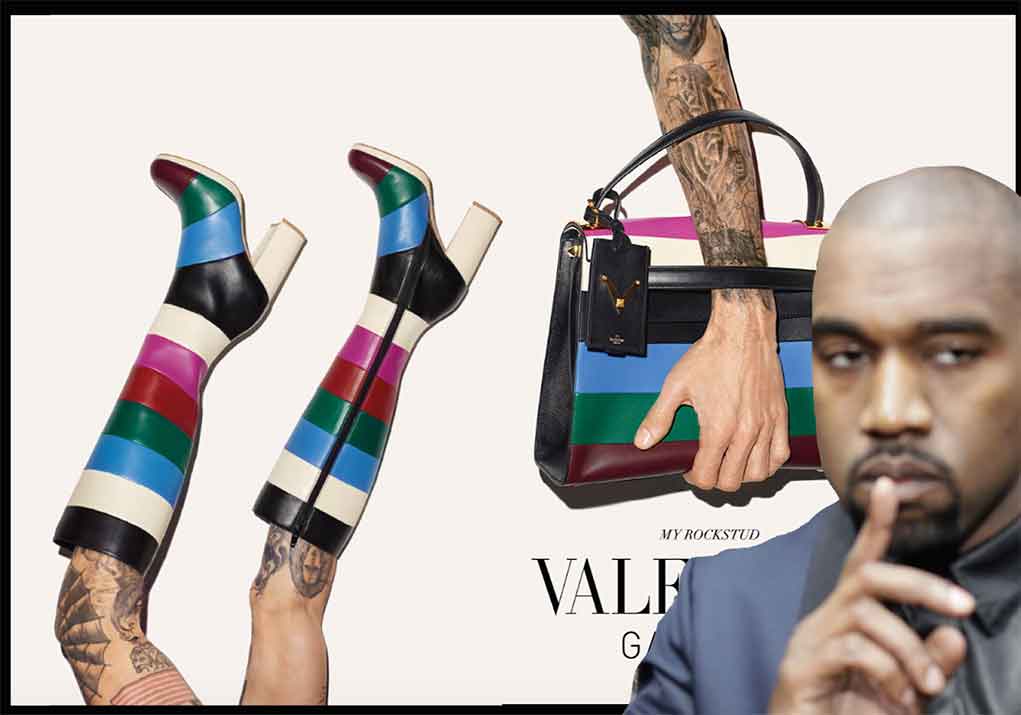 Kanye has been named as the one to personally inspire Valentino's gender-bending fashion campaign. Not that this would be a fashion-first for the skirted-rapper, according to an insider .. the campaign was "specifically coordinated" to drop on the one-year anniversary marking Kanye's first meeting with the fashion designer. Don't believe me? Just ask Giancarlo Giamme.
"I am not saying Mr. West had never seen such luxury before, but Dr. West had never seen such luxury before."
Less than two-weeks back, Valentino dropped the May 2015 bomb: a pictorial introducing the latest collection of its handbags & footwear … in mens only! We're told, "Valentino picked the date personally."
Check the drop:
"Kanye was summonsed to Valentino's chateau outside of Paris one day before he made he presented himself to Mr. Valentino. His response was impressive."
The date represents two meanings … the launch date of this season's 2015 collection … and the first meeting shared between Mr. Valentino and Mr. Kanye.