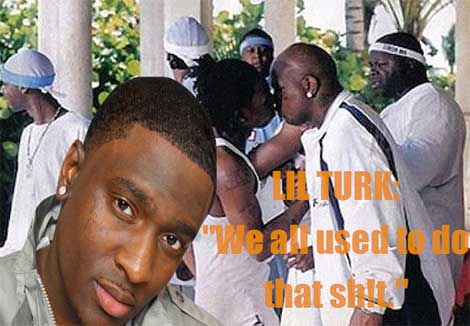 "We was all like Baby's kids at one time." -Turk
A former Hot Boy say Kissing-brothers is something that was going down on a regular, between Baby and his stable of YMCMB rappers. Turk says Cash Money's H.N.I.C. shared lip-locks with Weezy "constantly"… as well as his other lyricists. It's a practice Turk says "was an in-house thing" at the label.
"Turk compares the group to the mob and says that nobody questions it when mobsters kiss each other."
Peep what Turk had to say about Birdman caught kissing Tunechi:
"They caught them in a moment where the fans and the media and all of it, they made it all an issue that it wasn't nothing.

They kiss each other all the time. Ain't nobody gonna go to them and say they ain't no bitch or no hoe or none of that."
Let's Go!