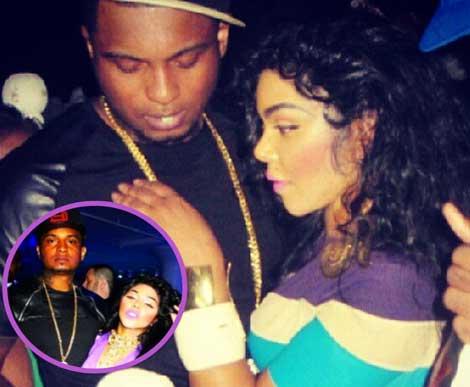 HSK Exclusive – From what we've learned … Kimmy Blanco needs to tell her Boo to Kick Rocks! Know why? According to our tipster, dude's not only cheating on the ORIGINAL 'Black Barbie' … he's also said to be dead weight for Lil Kim.
"His mistress is threatening to spill the beans to Lil Kim … if he doesn't pay what he weighs."
He goes by the street name Mr. Papers, a reported NYC D-Boy said to be living that good life … on Lil Kim's dollar! That's why we're told that Kim's bankroll is decreasing by the day … leading her on the hunt for a sponsor to fund her mixtapes!
"Lil Kim is going broke from supporting him and her career."
Here's the drop:
"Kim's boyfriend is using her. She's a control freak so it's hard for her to lock a sponsor down. She's fighting to stay in the game and wants to show-out Nicki Minaj"