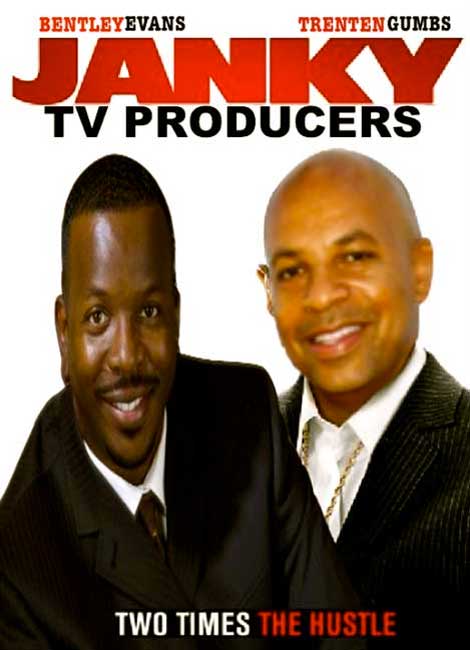 The Saga Of The Janky TV Producers Continues
HSK Exclusive – Recent findings reveal the main man behind TVOne's 'Love That Girl' cable show is being blacklisted by The Writers Guild Of America.
Now, if Evans doesn't clear his debts he'll be left with no one to write for him.
"No WGA member may enter into a contract for the rendition of writing services with any producer whose name is contained in the then current Guild unfair list unless such producer shall have first posted a bond with the Guild guaranteeing the full amount of the writer's proposed compensation pursuant to such contract."
HSK broke the story first … You'll recall, last month we exposed Bentley Evans and his Janky TV producer partner in crime, Trenten Gumbs, for owing hundreds of thousands of dollars to the script writers of 'Love That Girl.
Now, The Writers Guild is taking action. 
"The Company [Equitable Shares, LLC] and its owner/principal, Bentley Evans have been placed on the strike list for failure to pay residuals … for the TVOne cable show, Love That Girl."
Here's how WGA breaks down how industry people make it to their shit list:
"The Board of Directors places individuals or companies on the Strike/Unfair List for several types of unfair conduct: refusing to engage in collective bargaining negotiations with the WGA; refusing to sign the MBA or other applicable collective bargaining agreements; wrongfully failing to participate in grievance and arbitration procedures; failing to abide by the final award of an arbitrator; or engaging in conduct violative of the National Labor Relations Act or other laws designed to protect the rights of writers."