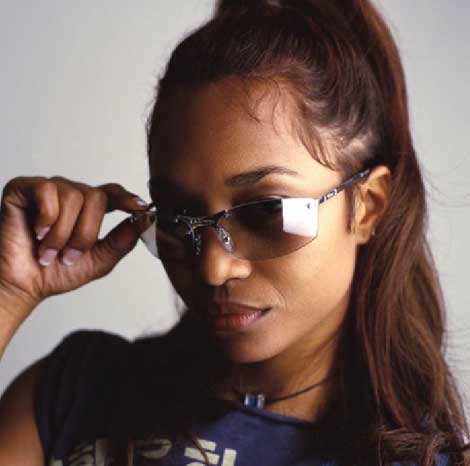 "Just cuz I don't say much doesn't mean I can't take care of myself if confronted." ~Chilli Thomas
HSK Exclusive – Rozanda 'Chilli' Thomas may say she's ready to defend herself from Pebbles' daughter, but her recent action speaks volumes!
That's because the widely known silly industry hoe claims last night was the first time she saw the TLC Biopic! Now, it looks like Chilli's running for cover from an **Oh So Serious** Ashley Reid.

It'd be interesting to know if anyone really fell for Chilli's pitiful spiel. Know why? Because, back on October 16th — at NYC's Loews Lincoln Square Theater — VH1 held a red carpet event … screening the biopic's premiere before the flick went to cable! Don't believe me.. Ask Missy Elliot.
Are home wreckers not only hoes, but liars too? Of course! Just ask Dr. Drew Pinsky.