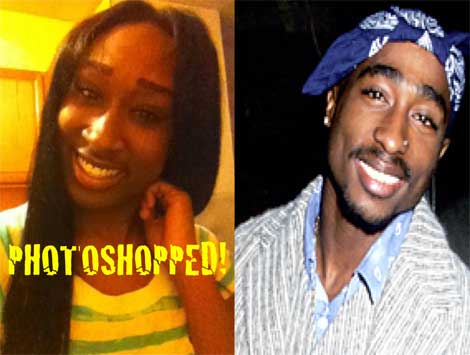 "She may as well pair up with Damario Brown … trying to get recognized off a dead man!"
HSK Exclusive – Remember back when rumors of Tupac being alive began to spread? Well there's another rumor being sparked over the legendary lyricist's name … and it all reportedly boils down to fame whores looking to land some shine. Don't believe me.. Just ask Afeni Shakur.
These images of what appears to be two different females, claiming to be Tupac's unidentified surviving daughter, is sparking what insiders say is nothing more than RUMOR.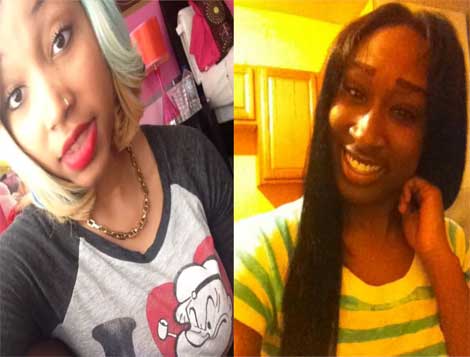 "Now even bitches be like 'Look I'm Tupac' all because they got bushy eyebrows!"
Here's the drop:
"This girl is a fake. I remember back in the days she had a YouTube where she claimed to be his daughter … can't remember her first name but she had her last name as Shakur.

She's a fake and a phony. She may as well pair up with Damario Brown, trying to get recognized off a dead man!

And yes, it was Tupac's wife [Keshia Shakur] that said they were trying to have a baby in '94 but because of all the weed he smoked it had affected his sperm count."